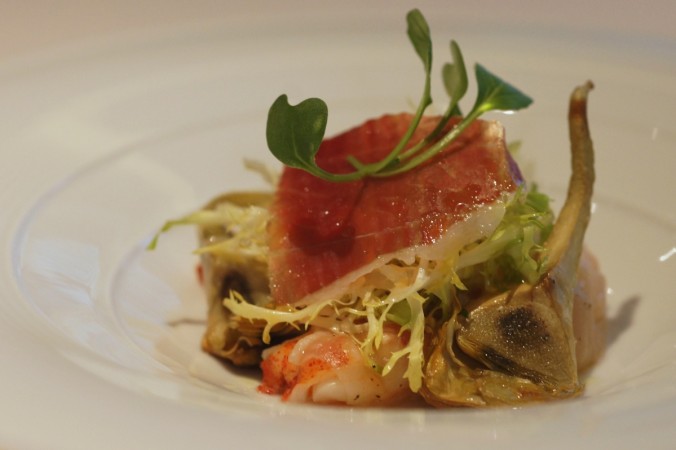 Italian restaurant Osteria Francescana has taken the top spot in the World's 50 Best Restaurants list. The eatery won the award for giving a twist to traditional Italian dishes. The restaurant, based in Modena, Italy, switched places with last year's winner, El Cellar de Can Roca, of Spain.
The list is compiled by the trade publication Restaurant magazine since 2002. The winners were named after being judged by 972 chefs, restaurateurs, food writers and other culinary experts, Reuters reported.
The Best 50 list has gained distinction among chefs, and now rivals the established Michelin star rating system. Osteria Francescana is the first Italian restaurant to make it to the number one position, Bloomberg reported.
"The chef's ambitious creations perfectly balance the demands of honoring heritage while embracing modernity," the list's organisers said of Osteria Francescana's chef-owner Massimo Bottura, reported Reuters.
Here is the list of top 10 restaurants of the world as listed in the World's 50 Best Restaurants:
| | | |
| --- | --- | --- |
| Ranking | Name of the restaurant, Country | Previous ranking |
| 1 | Osteria Francescana, Italy | 2 |
| 2 | El Celler de Can Roca, Spain | 1 |
| 3 | Eleven Madison Park, New York | 5 |
| 4 | Central, Lima | 4 |
| 5 | Noma, Copenheagen | 3 |
| 6 | Mirazur, France | 11 |
| 7 | Mugaritz, Spain | 6 |
| 8 | Narisawa, Tokyo | 8 |
| 9 | Steirereck, Vienna | 15 |
| 10 | Asador Etxebarri, Spain | 13 |