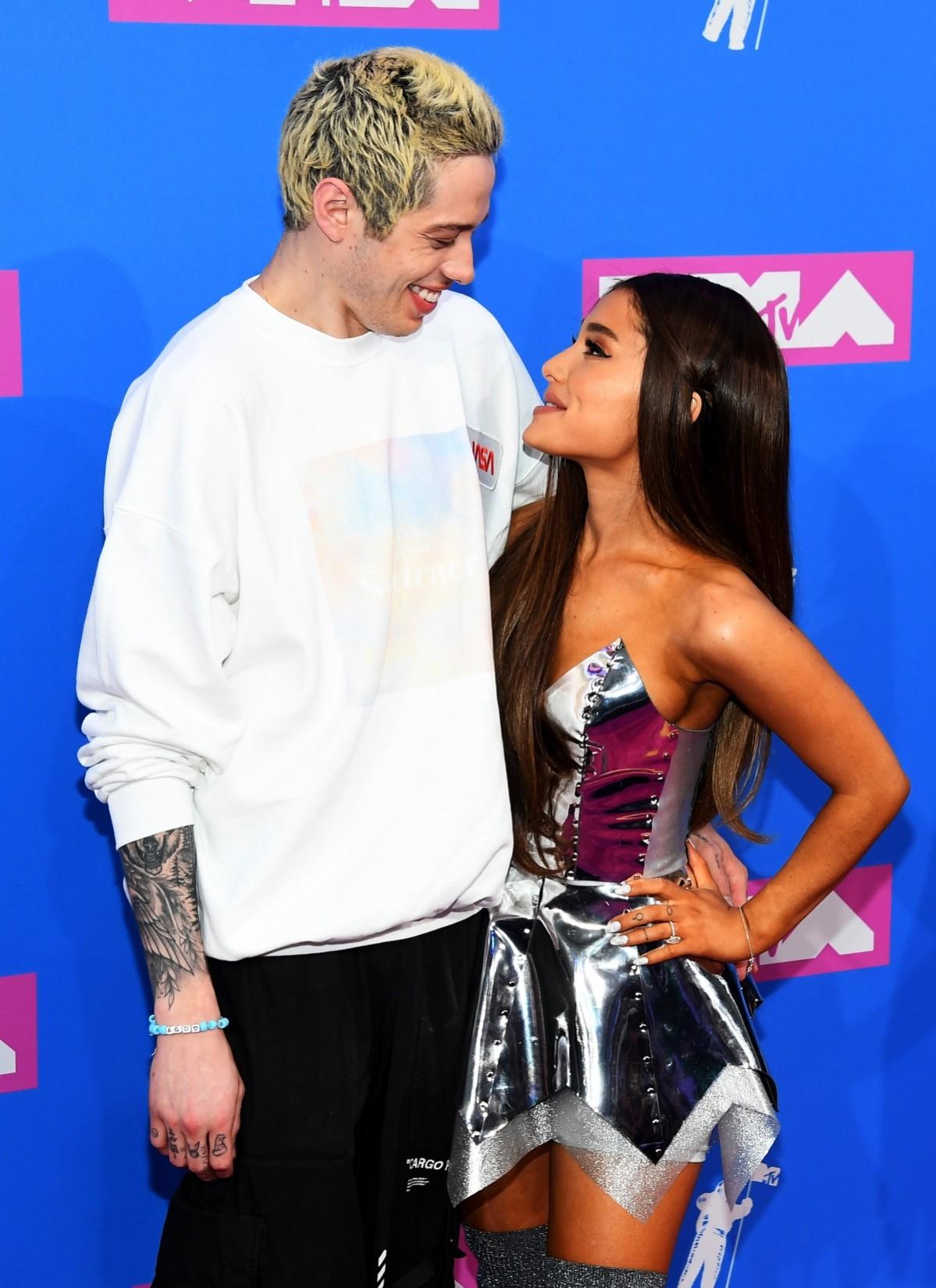 Ariana Grande and Pete Davidson seemingly looked like they were made for each other. However, the couple has reportedly split just four months after announcing their engagement.
Ariana and Pete have lovingly supported each other in all their endeavours. Recently Ariana posted on Instagram saying she loves Pete the way 'Kanye loves Kanye'. The 26-year-old singer dedicated a song called 'Pete Davidson' in her latest album Sweetner.
"I knew I would always marry Pete," the singer told Jimmy Fallon. But Pete felt differently. In an interview with Variety he said, "I'm still convinced she's blind or hit her head really hard. Something is going to happen, and she's going to be like, 'What the f--k is this thing doing around?'"
Ever since Ariana's ex-boyfriend Mac Miller died due to an apparent drug overdose, she has been going through a difficult time. After hearing the news of his death, Ariana posted a bunch of tweets saying, "can i pls have one okay day. just one. pls. "i'm so f**king tired pls."
Her representative told Hollwyood Life that 'The Best' singer will need some time to heal. "Given the events of the past couple of years, Ariana is going to take some much-needed time to heal and mend. She will be staying close to home and using this period to spend time with her loved ones and work on new music without a deadline. She thanks her fans for their understanding," her rep said.
In the short time, they were together, they even got matching tattoos to show their love for each other. Although the couple isn't together anymore, here's a walk down the memory lane looking at their cutest moments.