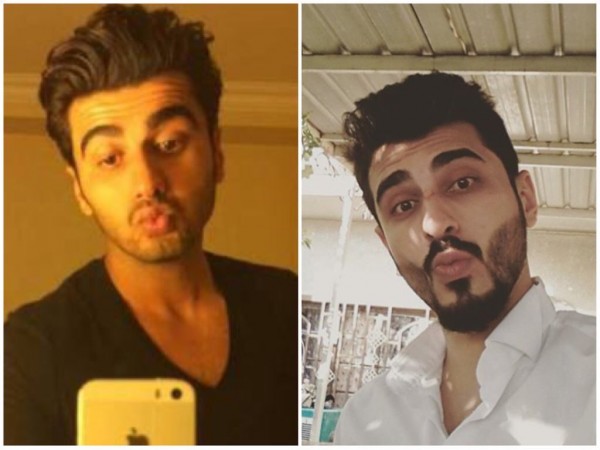 Arjun Kapoor, who played a double role in the movie "Aurangzeb", recently came across some of his look-alikes on Twitter. The first picture of Arjun's doppelganger was shared by one of his fans while he was interacting with them on Twitter and the actor's instant reaction was, "Haila judwaa."
Soon, some more photos of Arjun's real-life duplicates started flooding the micro-blogging site. The "Ki and Ka" actor shared some of the photos and expressed gratitude to his fans for the love. Some of the look-alikes have striking similarities with Arjun.
"I really appreciate them sharing the picture. It reflects the lengths they go to for us. I am super thankful to my Arjunzaades (Twitter fan club). I am not a conventionally good looking guy nor do I fall into the conventional category of a leading hero. My fans on social media have always accepted me for who I am," the actor told Mumbai Mirror.
"They call themselves 'Arjunzaade' and 'Mentalzaade' because they relate to my character in 'Isaqzaade'. I didn't even debut with a good-boy character but they still love me," he added.
Arjun is not the only Bollywood actor who has real-life doppelgangers. Social media has pictures of a number of look-alikes of other Bollywood actors including Saif Ali Khan, Shah Rukh Khan, Salman Khan, John Abraham and Ranbir Kapoor.
Arjun will next be seen in R Balki's upcoming movie "Ki and Ka", starring Kareena Kapoor Khan opposite him. The trailer of the film was released recently and it received good response from the viewers. The film will hit the screens on April 1.