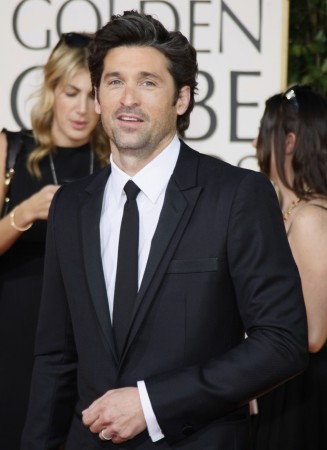 Patrick Dempsey's departure from "Grey's Anatomy" after more than a decade of being the main lead of the show did raise a few eyebrows, and rumours swirling around at the time suggested that he was fired following a difference of opinion with showrunner Shonda Rhimes.
Now, a new report claims that his co-star Ellen Pompeo was the one who forced Rhimes to give Dempsey the boot.
Reportedly, Pompeo, who is friends with Dempsey's estranged wife Jillian Fink, found out that Dempsey was involved with a young women on the set, and this resulted in Dempsey being fired as well as his wife filing for divorce.
"Patrick had an inappropriate relationship with a young woman who worked on the set," a source told InTouch magazine, according to Radar Online. "[Costar] Ellen Pompeo found out and was angry because she's close friends with Jillian, so of course, she told her."
The insider added that show creator Shonda Rhimes "has no patience for that kind of behavior" and promptly wrote his exit from the show.
It remains to be seen if there is any truth to these claims, and a representative for Dempsey has since denied the "absurd story." Also, there seems to be no animosity between Dempsey and Pompeo, who played his on-screen wife, as the actor fondly talked about their 10 years playing Derek and Meredith during an interview shortly after his exit from the show.
Dempsey reportedly got teary-eyed when asked about working with Pompeo and told Entertainment Weekly: "It was magic. It's beautiful. We're like a married couple. It's 10 years, and it was magic from the beginning. Chemistry right away."
At the time showrunner Rhimes, too, praised Dempsey in a statement saying: "Patrick Dempsey's performance shaped Derek in a way that I know we both hope became a meaningful example—happy, sad, romantic, painful and always true—of what young women should demand from modern love. His loss will be felt by all."
"Grey's Anatomy" is set to air its season 11 finale on Thursday.