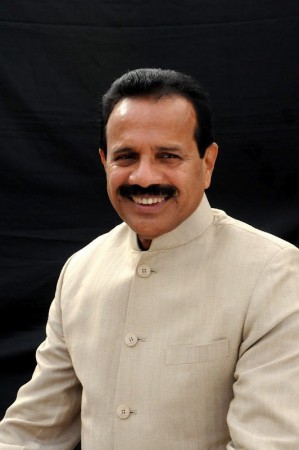 Hours after Union Railway Minister in the Modi government Sadananda Gowda celebrated his son's engagement near Bangalore, a Kannada actress has claimed that she had been married to the minister's son and has accused him of rape.
The actress, Mythriya Gowda, filed an FIR with the Bangalore police against Karthik Gowda for raping and cheating her, as she claims they had married two months ago in 'private'.
"We went on several dates and he promised to marry me. He was madly in love with me," the actress who has featured in Kannada films such as Mourya, Nanda, and Topiwala told India Today.
She said Karthik married her in Mangalore on 5 June in the presence of his car driver, but they had kept it private as they were waiting for consent from the minister and his wife. The actress has claimed that Karthik wanted to have physical relations with her but she refused as they had not been married.
However, the Gowda family has alleged a conspiracy behind the complaint.
"I was shocked to see this report. It hurt me. My personal and public life is an open book and everyone knows about it. Her charges are very serious...I am not aware of what happened. But suddenly after the engagement if one girl claims such things, it leads to suspicion," Gowda told NDTV.
Karthik got engaged to the daughter of a businessman in a ceremony held in Kushalnagara on Wednesday. He has claimed that the complaint is intended to tarnish his father's image. A case has been booked against him under sections 376 (punishment for rape) and 420 (cheating) of the Indian Penal Code.
This embarrassment for the BJP minister came not long after the party's leaders were already embroiled in a controversy over Prime Minister Modi pulling up Home Minister Rajnath Singh's son for 'misconduct'.
The issue also raises the issue of how a relationship gone sour can lead to rape charges being levelled against the man, even as the Supreme Court had ruled in May that 'consensual sex with intention to marry' cannot be termed as rape if the marriage does not take place.