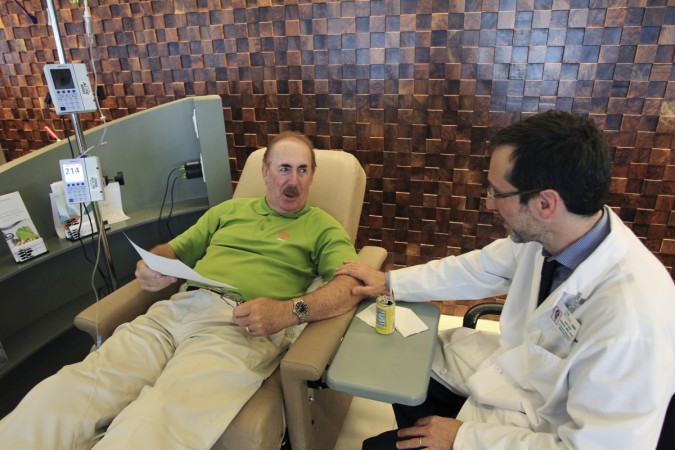 An old anti-malarial drug called atavaquone, which is cheap and readily available in the market, could herald a new path in the discovery of cancer treatments.
Researchers have said in a study published in Nature Communications that this drug, formerly used in the treatment of malaria, can also be effective against certain cancers such as those of the bowels, head, brain and neck.
They said that the drug is particularly expected to be useful in treating those cancers, which are resistant to conventional therapies. The research was first conducted in mice, where the results have been encouraging. The scientists are now now planning to test the drug in humans as well.
"This is an exciting result. We have now started a clinical trial in Oxford to see if we can show the same results in cancer patients," Gillies McKenna from Cancer Research UK Radiation Research Centre in Oxford and the lead author of the study, said.
Several cancers with low-oxygen levels have been shown to be resistant to treatments like radiotherapy. However, it was found that the administration of anti-malaria drug increased the oxygen concentration of these cancerous cells(tumours) and they, therefore, became more responsive to radiotherapy.
The study said that the anti-malarial drug works like the anti-diabetic drug, metformin, by slowing down the rate at which a tumour consumes oxygen by targeting the mitochondria — the powerhouse of the cell.
The fully oxygenated tumours can then be effectively treated with radiotherapy.
"We hope that this existing low cost drug will mean that resistant tumours can be re-sensitised to radiotherapy," McKenna said.