All the listed companies of Adani Group can roughly be divided into two eras -- the steep rise before Hindenburg's explosive report came out and the sudden fall following it.
Before January 14, 2023 the group's market capitalisation stood at over Rs 19 lakh crore. Its stocks were hitting through the roof with a Rs 20,000 crore fully-subscribed FPO on the anvil.
Stupendous success invariably brings along speculation and scrutiny. Just a month later, the group's market capitalisation is down to less than Rs 7.3 lakh crore. The value of 10 listed companies of the group has plunged over Rs 12 lakh crore or $145 billion to $150 billion.
There are very few parallels to this level of decline in market capitalisation. As for the billionaire Gautam Adani, his net worth has fallen from $120 billion to around $41 billion.
The group hopes to raise $400mn?
Scrambling for both resources and credibility in the market, as per a few reports the Adani Group was in talks with global credit funds in order to raise upto $400mn in debt against assets parked in its key coal port North Queensland Export Terminal (NQXT).
On Monday, the group said that it was seeking to raise $400mn against its Australian assets and denied the media reports as, "totally false and untrue." Meanwhile, Adani Group CFO Jugeshinder Singh in an interview to Bloomberg, said that the group was not seeking to refinance debt or inject capital. He was speaking on the side-lines of an investor roadshow in Hong Kong on Tuesday.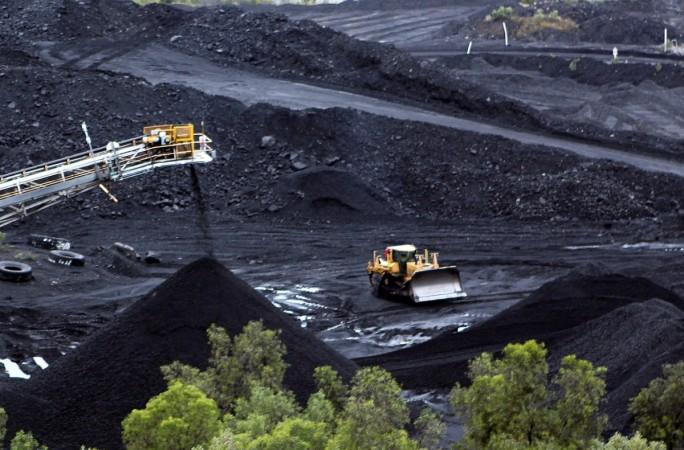 Adani Total Gas
The group's gas distribution arm emerged as the biggest wealth creator even during the peak of the pandemic. Its stock prices rallied and how, from Rs 81.9 in March 2020 to Rs 2,575 in April, 2022. That's a rise of over 3045%.
A day before Hindenburg's explosive report on January 23, the stock prices of the company opened to Rs. 3939.0 and closed at Rs. 4000. However, ever since the report came out, the stock has been constantly falling, with not even brief spells of respite. Its stock was trading at an abysmal Rs. 678.55 on Tuesday.
Adani Green Energy
At one point in time, an investment of Rs 10,000 would yield Rs 2.1 lakh out of Adani Energy Green. The nearly 2000 per cent rise in its stock since the pandemic, was unparalleled. As was the fall, post the report on January 24.
Adani Green Energy has been among the top three of the company's worst-hit stocks. On January 23, the scrip opened to Rs 1,986.70 with a high of Rs 2,009.05, till the explosive tweet by Hindenburg gradually brought it down with a thud. By February 15, the stocks of Adani Energy Green were trading at Rs 621 a share and on Tuesday were further reduced to Rs 439.10.
Adani Enterprises
Regardless of how it has fared and whether it will ever recover, the group's flagship Adani Enterprises was removed from Dow Jones Sustainability Indices, struck off the Credit Suisse, Standard Chartered, Citibank bond collateral lists. That's enough financial humiliation, apart from the monetary loss.

On January 23, the stock of Adani Enterprises opened to Rs 3,443.05 and the week before even touched a high of Rs 3,880 on January 9. However, a week into the report and the script saw a consistent gradual decline. It held on for a couple of days after the report and but gave in, hitting the low of Rs. 1,571 on February 7 and trading at a further decline of Rs. 1,145 on Tuesday.
Adani Transmission
In terms of percentage, Adani Transmission has been among the worst hit stocks, apart from Adani Total Gas and Adani Green. While Adani Gas declined by a whopping 81%, Adani Transmission saw a drop of over 74%. On the morning of January 24, when the report was yet to be public via a tweet, the scrip of Adani Transmission opened to Rs. 2,784.10.
It was a usual morning for the stock as it had stayed consistent at a similar figure for the past three days, registering ordinary fluctuations. However, the stock held on for a day and kept sliding down consistently, further hitting its all-time low of Rs. 642.55 on February 28.
Adani Ports and SEZ
While, the Adani Ports and SEZ never hit the three-digit figure but it hardly ever went down below Rs. 795 even during its lowest points. On January 23, the scrip opened to a Rs.778.35 and traded lowest on February 14 at Rs. 551.00. On Tuesday, the stock opened to one of its all-time low figures of Rs. 563.
Adani Wilmar
Even as concerns are being raised over five Adani group companies, Adani Wilmar being one of them, being added to 14 Nifty indices, the worst is yet to be over for its stocks. On Monday, Adani Wilmar stock plunged 21% and hovered at its 52-week low.
A day before the Hindenburg report on January 23, what was trading at Rs. 556.65 showed resilience even up to January 25, when it opened to Rs. 572.50. However, on Tuesday, Adani Wilmar stocks too opened to a discouraging Rs. 328.00.
Adani Power
Adani Power, riding on the image of India's largest power company, was trading at Rs. 275.45 a day before the report. One day later, the script was minimally affected at closed at Rs. 273. However, none of the stocks have been resistant to the report and on Tuesday, Adani Power stock opened at 135.10.
At one point in time, from being the third richest man in the world, Gautam Adani stands at a distant 32nd rank as per the latest data by the Bloomberg Billionaires Index. Many in the corporate corridors believed Adani to harbour the dreams of being the richest man in the world, now even achieving a single-digit rank in the billionaire's list might be a distant dream.