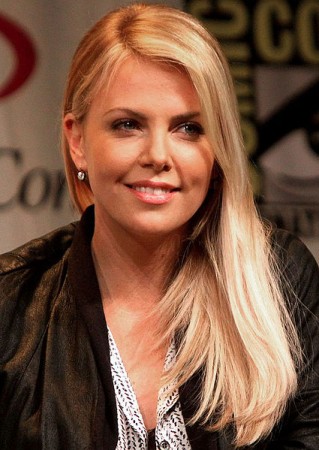 Charlize Theron, who appears in Vogue magazine's June issue, opened up for first time about her relationship with Sean Penn. The 53-year-old actress, who adopted a son in 2012, suggested that she is very clear about her choices in life and she only wanted to date someone who could make her life better.
"What I will say is, I was single for a really long time. I was enjoying mommyhood. You just naturally become kind of selfish about your time, and all of it is dedicated to this little thing, whether he needs it or not. I know so well what I want to fit in my life. And the simple answer to that is: Unless he can make my life better? My life is really pretty f--king good, " she said about her life choices to Vogue.
Speaking about her relationship with Penn, Theron said that she was not looking for love, but nevertheless she found it.
"A friend kind of stepped into that role, and I really didn't see it coming. Sean and I have known each other for 18 years. We were just really good friends. And it's been slow going because you are aware that you could screw that up and lose it. We had to think about it. But at the end of the day, it was somewhat effortless," the "Monster" star added.
Before dating Penn, Theron was in a nine-year relationship with an Irish actor Stuart Townsend. The two called it quits in 2010. Post her break-up, the actress was linked to a slew of actors including Keanu Reeves, Jeremy Renner, Ryan Reynlods and Alexander Skarsgård, but it seems she found her soul mate in a friend (Penn).
"It just kind of naturally happened, and before I knew it, I was in something that was making my life better. The people who really love me can see the effect it has had on me," she said.
Theron will next be seen in "A Million Ways to Die in the West", which is slated for May 30 release.