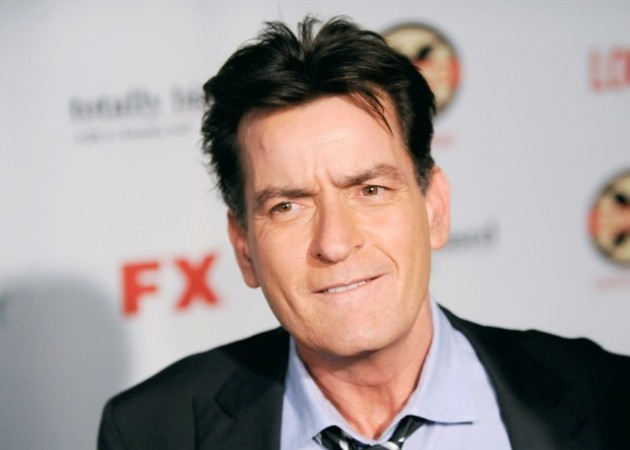 Charlie Sheen has got into a legal trouble after a dental technician filed a lawsuit against him for assault battery, sexual battery, and intentional infliction of emotional distress at her dentist's office last week.
The alleged incident happened when the 49-year-old actor sought treatment for an abscess at a dental office in Los Angeles on 25 September.
In a lawsuit filed on Friday, Margarita Palestino, a dental technician, stated that Sheen ripped off the nitrous oxide mask she placed on him upon Drs. George Bogen's orders. The actor shouted, "I'm going to f*****g kill you," reported People magazine.
She was assisting Bogen and Jaime Azdair when the "Anger Management" star allegedly assaulted her.
Palestino claimed that she replaced the mask when Bogen asked her to but Sheen reacted by grabbing her left breast, pulled her bra strap down forcefully in an attempt to open or remove her bra, according to the papers obtained by the magazine.
According to the lawsuit, Sheen threatened Azdair with a knife, "violently bolted out of the dental chair, and forcefully punched [Palestino's] chest" when asked to stay seated for anesthetic to take effect. Palestino claimed that she had to clean his spit on the office walls and that Bogen told her the actor was high on crack cocaine, Theradol and alcohol.
The legal document also claimed that Sheen's personal assistant and body guard handed $500 to Palestino saying, "This is for your troubles" before leaving the office. She has now demanded a trial and compensation for "physical injury, pain and suffering, and mental anguish," according to the report by the magazine.
However, Sheen's attorney, Marty Singer, called the lawsuit fictional and "absurd claim."
"This fictional and fabricated lawsuit is nothing more than an attempt by the lawyer and the client to get their 15 minutes of fame. She filed this suit after she lost her job last week for violating HIPPA rules protecting patients. We are very confident that we will dispose of this absurd claim," Singer told Radar Online.
The actor's representative, Jeff Ballard, had earlier told Radar Online that there was no knife and that his client was under prescribed medication for a shoulder injury which caused a bad reaction.
"There was no knife and no one inside Charlie's camp has heard from the LAPD," Ballard told Radar Online. "He was not under the influence of rock cocaine [during his visit to the dental office]," Ballard explains. "But he had a bad reaction to the medications that he was on, which explains the photos of him leaving."