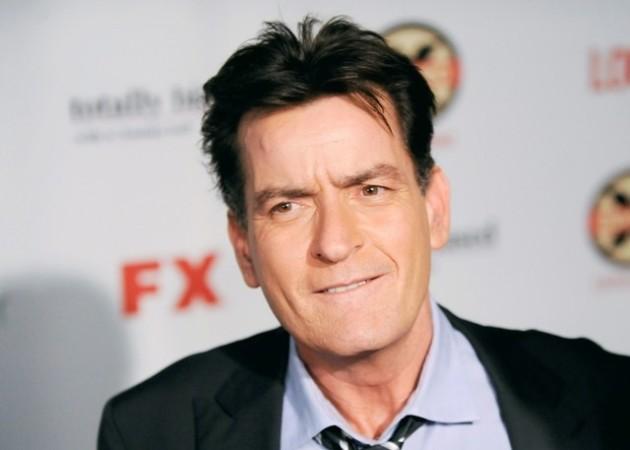 Charlie Sheen might have been fired from the superhit sitcom "Two and a Half Men" but he still values its worth. In another round of twitter-bashing, Sheen slammed Ashton Kutcher, his successor on the show, calling him 'Really Lame' and asking him to 'quit barfing' on the series.
It has been two years since Sheen was ousted from the show. He was fired after a nasty and very public verbal battle with show's creator Chuck Lorre in 2011. While Sheen first seemed happy with Kutcher replacing him, he later confessed that it was all just pretence.
"I'm tired of lying ... I'm tired of pretending the show doesn't suck ... I'm tired of pretending Ashton doesn't suck," Sheen told TMZ.
"It's nothing personal ... I just feel bad for him ... he's saddled with such bad writing," he however, added.
Since then, 'Kutcher bashing' has been an on and off thing for Sheen. The most recent round was typical Sheen-style slamming.
Sheen started off with a shout-out to his co-star Jon Cryer, calling him a genius but didn't forget to add a sly comment on Kutcher. He referred to Kutcher as 'Canon Boy' because he happens to be an endorser for the brand.
hey Jon!!! u r a GENIUS!!! I effin love and MISS YOU old pal! Q; who's your lame side-kik? c #NiceTryCanonBoy #CH http://t.co/xGBjAjcKWr

— Charlie Sheen (@charliesheen) January 5, 2014
In the next tweet he called Kutcher 'Really lame' again:
hey relax everyone! read the hash tag! oh and Jon I'm so sorry I insulted your sidekik I meant REALLY lame c #HyLmN http://t.co/C4zVP7nSy9 — Charlie Sheen (@charliesheen) January 6, 2014
A few hours later, another tweet came in. What started off like an apology seemed to end in another mockery session, aimed at Kutcher.
hey Ashton sorry bro all good. now quit barfing on my old brilliant show. Remember Punk'd? how duz it feel? c harp http://t.co/vSVQ3BBk7D

— Charlie Sheen (@charliesheen) January 6, 2014
While Sheen constantly bombarded Kutcher, there was no response from the latter.
Sheen currently appears in another comedy series "Anger Management." However, "Two and a Half Men" evidently means a lot to him.
Sheen's twitter battles are not something new. The actor keeps ranting about everything on the micro-blogging site. He also sent several threat tweets to ex-wife Brooke Mueller earlier, and keeps tripping on her and former wife Denise Richards very often.