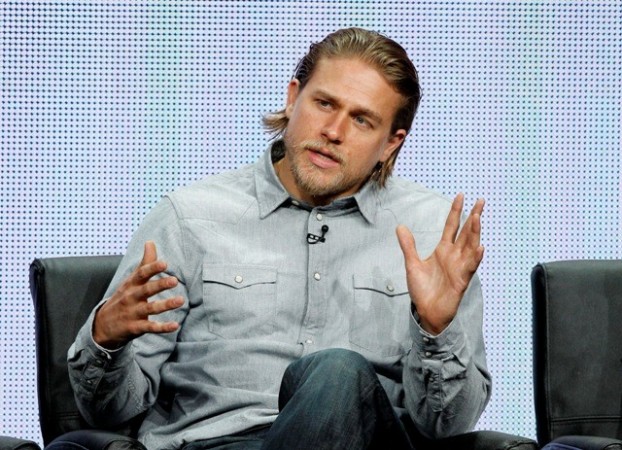 Charlie Hunnam recently made news for doing away with his staple biker look for a clean-shaven sauvé look. The actor is also making sure that viewers not only talk about his psychotic role in "Sons of Anarchy", but also notice his varied choice of characters.
Hunnam who has been recently signed on as the lead character of a thriller film "Crimson Peak", will be seen playing a doctor in the film. From the very beginning of his acting career, Hunnam has made sure that he chooses dramatic and edgy roles and it will not be wrong to say that the "Sons of Anarchy" actor has come to limelight for psychotic characters he plays on screen.
Lets take a look at some of the psychotic and riveting roles he has played on screen.
Peter "Pete" Dunhamfor in "Green Street" - Directed by Lexi Alexnader, Hunnam plays a role of PE and history teacher in a local primary school. His character runs a local football hooligan firm and has a cockney accent. The film is based on England's football hooliganism and was released in 2005.
Bosie in "Cold Mountain" - On screen adaptation of bestselling novel by the same name, Cold Mountain is an epic war drama. The film tells a story of a deserter belonging to a Confederate army, who is on his way to meet his love of live. Hunnam plays the most ferocious member of Tegue's home guard
"I played the psycho in 'Cold Mountain', my character in 'Green Street' is fairly psychotic and now I've got this role, " Hunnam told Detour Magazine, reported Highlight Hollywood
Jackson "Jax" Teller in "Sons of Anarchy" - Reportedly Sutter selected Hunnam for the popular role of Jackson Teller after looking at his acting abilities in "Green Street". The show is about an outlaw motorcycle club set in the fictional town of Charming. Hunnam plays SMACRO president in the series.
[ED:VS]