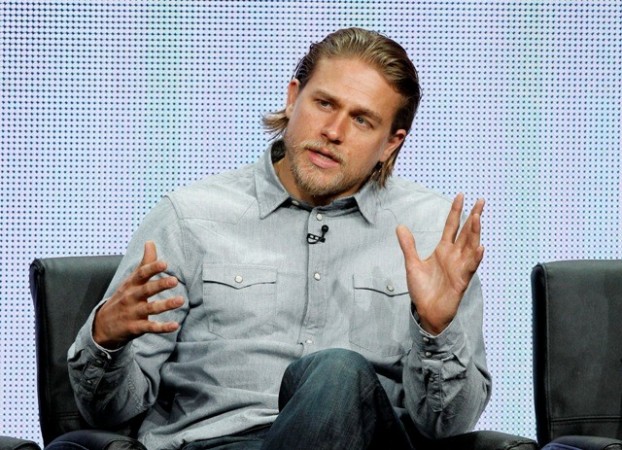 Charlie Hunnam was angry at the pranksters, who pronounced him dead on the internet. The 34-year-old actor said that the death hoax was a lame joke that freaked out his friends and was in "bad taste."
Earlier last week, MediaMass reported that the actor, known for his role in "Pacific Rim" and "Undeclared," was dead.
The report on his passing away noted:
"At about 11 a.m. ET on Saturday (June 28, 2014), our beloved actor Charlie Hunnam passed away. Charlie Hunnam was born on April 10, 1980 in Newcastle upon Tyne. He will be missed, but not forgotten. Please show your sympathy and condolences by commenting on and liking this page."
The rumours spread like wildfire on social media pages, after which a "R.I.P. Charlie Hunnam" Facebook page appeared gaining almost one million 'likes'. The about section of the page also appeared to be authentic due to which fans believed that the actor had passed away.
Thousands of fans of the actor posted their condolence messages on Facebook and Twitter. While there were many who believed the Hunnam was realyy dead, there were others who were skeptical about it.
Later, one of the representatives of the actor, refuted these rumours and said: "He joins the long list of celebrities who have been victimized by this hoax. He's still alive and well, stop believing what you see on the Internet."
The English actor and screenwriter, slammed these reports and explained that some of his friends were worried because of it.
"A couple of my friends called me, kind of panicked. It's kind of in bad taste, really, to joke about people dying," he told TMZ.
Meanwhile, on being asked about how he would like his death to be and whether he preferred dying on a skiing trip or falling out of a plane, the actor said in a rather sarcastic tone that he was worried about dying of boredom.