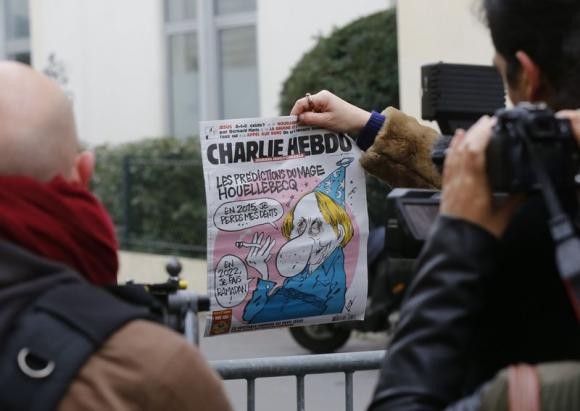 This week's issue of French satirical newspaper Charlie Hebdo, which will come out on Wednesday, will carry cartoons of Prophet Mohammed, in what its lawyer said was a statement to show the paper will "cede nothing" to the extremists.
Wednesday's edition will be the first since the terror attack at the newspaper's Paris headquarters last week, in which two gunmen shot dead 12 people, including editor Stephane Charbonnier and other prominent cartoonists of the paper.
The new edition has been put together by the survivors of the massacre, and will be published in 16 languages with one million copies set to be printed.
Charlie Hebdo's lawyer, Richard Malka, reportedly told the French radio that the upcoming publication will "obviously" lampoon the Prophet, among other figures, according to AFP.
"We will not give in to anything. The spirit of 'Je suis Charlie [I am Charlie] also means the right to blasphemy"," the lawyer said.
The attack on Charlie Hebdo is said to have been connected to the past cartoons of Prophet Mohammed that the paper published, that is said to have placed Charbonnier on al-Qaida's 'Most Wanted List'.
Al-Qaeda's Yemen branch claimed responsibility for the Charlie Hebdo attacks and has even warned of further strikes in France.
The office of a German newspaper that had printed some of Charlie Hebdo's cartoons on the Prophet was firebombed on Sunday.