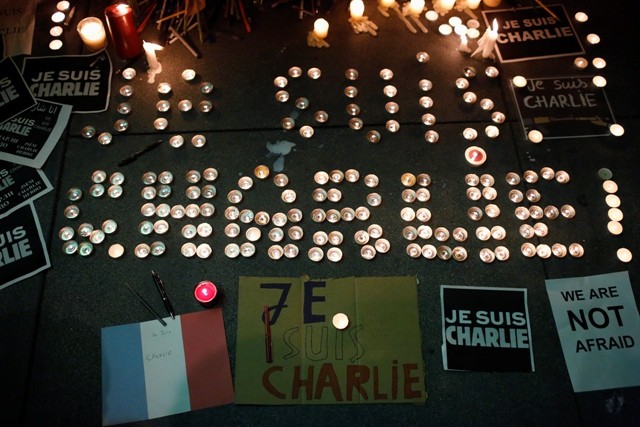 A new Charlie Hebdo cartoon caricaturing the ceasefire deal to end the Ukraine crisis has irked Moscow, with the head of Russia's parliament's foreign affairs committee calling it an 'abomination'.
The famous satirical magazine, which was attacked by terrorists in January for its cartoons of Prophet Mohammed, has brought out a fresh cartoon titled ''Ceasefire: boredom sets in in Donetsk', depicting people in the war-torn city as saying - "What if we organize something with cartoonists?"
Alexei Pushkov hit out at the French magazine through his Twitter account on Sunday.
"Charlie Hebdo posted a caricature [of] Donetsk in ruins [with the] text: 'Boredom sets with the ceasefire in Donetsk.' It is an abomination, not freedom of speech," Pushkov said, according to Sputnik International.
A ceasefire deal between pro-Russia rebels and Ukraine brokered by Germany and France came into effect on 15 February but has been criticized, as violence continued in eastern Ukraine.
While the fighting has abated over the last two weeks, several deaths have been reported from affected regions.
Though heavy weapons have been pulled out from the agreed line, a sense of distrust still looms, as Ukrainian military has accused pro-Russian rebels of returning with weapons at night.
"In order to mislead OSCE representatives, the rebels are moving military equipment from the front line ... and bringing it back at night," military spokesman Andriy Lysenko told Reuters.