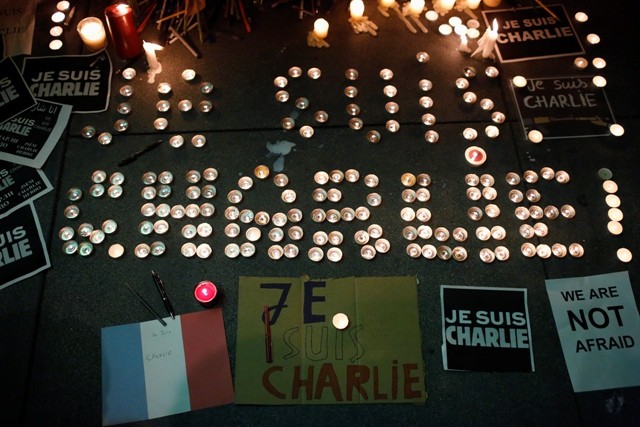 Iran has condemned the new Charlie Hebdo edition cover which features a cartoon of Mohammed, calling it 'insulting'.
Iran's foreign ministry warned that the magazine can spark further extremism.
"The magazine cover provokes the emotions of Muslims and hurts their feelings around the world, and could fan the flame of a vicious circle of extremism," the ministry spokeswoman Marzieh Afkham said, according to AFP.
Earlier, Egypt's Grand Mufti had warned the French satirical paper against publishing the edition, stating that it was a "racist act".
"This edition will cause a new wave of hatred in French and Western society in general and what the magazine is doing does not serve coexistence or a dialog between civilizations," the office of Grand Mufti Shawqi Allam, one of the region's most influential clerics, said in a statement.
"This is an unwarranted provocation against the feelings of ... Muslims around the world."
#BREAKING: Iran condemns 'insulting' Charlie Hebdo prophet cover

— Agence France-Presse (@AFP) January 14, 2015
Tabnak, a conservative online outlet in Iran, had also said that "Charlie Hebdo has again insulted the Prophet", AFP reported.
The new cover has created much controversy, with many netizens taking to Twitter to condemn the new edition for mocking the prophet and 1.5 billion Muslims worldwide.
The publication, which came under a deadly terror attack last week that left its editor and several other cartoonists dead, has put a cover page which shows a teary prophet holding the 'Je Suis Charlie' poster under a header that reads – 'All is Forgiven'.
The attackers who stormed into the newspaper's office had reportedly said they had avenged the prophet by killing those responsible for caricatures of him in the past editions.
However, despite the threats and condemnation, the copies of the new edition have sold out within minutes across France, after they hit newsstands on Wednesday.
In fact the distributors, who had earlier said they will print three million copies if the demand is high, have now raised the figure to five million following Wednesday's response, AFP reported.