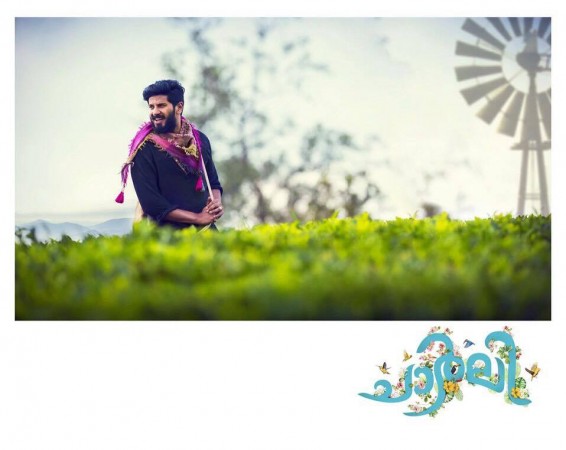 After "ABCD", director Martin Prakkat and young superstar Dulquer Salmaan have joined hands for the Malayalam movie "Charlie", which has opened to positive response from the audience and critics alike. The movie tells the story of mysterious young man Charlie (Dulquer), who catches the fancy of crazy girl Tessa (Parvathy) for leading a carefree life and for leaving a mark on the life of everyone he meets.
With the good response the movie has got from the audience, "Charlie" has been doing good business at the Kerala box office and is in the top spot among the Christmas releases of 2015. The Dulquer-starrer is said to have collected a gross amount of Rs 12.81 crore in 11 days of its theatrical run and have had a record opening-day collection of Rs 2.15 crore from Kerala alone.
Read more: Charlie Review: A crazy girl's search for a mysterious man
Celebrities, including Vineeth Sreenivasan, Unni Mukundan, Vinay Forrt, Pratap Pothen, Jude Anthony Joseph, B Unnikrishnan and Salaam Bappu, have heaped praises on the movie for its fresh presentation and amazing performances.
Apart from appreciating Dulquer for his lovely performance, actor Unni Mukundan has also lauded the film's editor Shameer Muhammad, saying the soul of the movie was brought out well through his editing skills. Directors Unnikrishnan and Salaam Bappu have praised the technical aspects of the movie, including Jomon T John's cinematography and Sameera Saneesh's costumes.
Check out the celebrity responses on "Charlie" below:
Vineeth Sreenivasan
Now what do i say about Charlie.. i just got out of the theatre with a lot of happiness.. i felt happy because i saw a film that has been made with a lot of hard work and sincerity.. i feel very proud of malayalam film industry.. everyone is working hard now.. And that's great motivation..
Unni Mukundan
And I saw @Charlie ☺ a real good film ☺☺☺
Dulquer as usual was lovely ☺☺☺

But just watch out for this guy... The Editor of Charlie, Shameer Muhammad... easily one of the BEST EDITED FILM in Malayalam !!!! Awesome work! !!! I really wish to work with you in the future ☺☺ butterfly edit !!!! The soul of the film was brought out so nicely through your edit !!! Charlie brought an outstanding EDITOR to the industry ☺☺☺

P.S.: sharing your picture without your permission ☺ just want people to know the man to look forward to !!! All the Best !!
Vinay Forrt
CHARLIE is one of the best malayalam films I have seen in recent times ..loved every thing about Charlie ..he's awesome .
Pratap Pothen
The end of the year ...and I am happy not because of anything that happened to me this year ....it's a feeling you get when u see a film at the end of the year and walk out happy ..there is no greater feeling than watching a film that you fall in love with ...The film is CHARLEY...a tour de force of film making by Martin Prakkat ...aided by a brilliant script by Unni .and magnificent visuals by Jomon .t.john .this film ranks among the best I have seen in Malayalam for years

Dulqar Salman worms his way into your heart and then proceeds to steal it ....it's a performance that is worth its weight in gold ....he is simply magnificent ....you just got to give it to him ...he revels in the role and comes up trumps .....this is among the best I've seen .....Parvathy...Aparna Soubin ...and my dear friend Venu all turn in sterling performances ....if you want to feel happy see charley ....it's world class and I can guarantee that it will warm the cockles of even the most hard hearted person ....the year end brings us great happiness ...both charley and two countries I haven't seen are successful .....long live the Malayalam industry
"ചാര്‍ളി" കണ്ടുഎന്ന് പറയുന്നതിനേക്കാള്‍ അടുത്തറിഞ്ഞു എന്ന് പറയാന്‍ തോന്നുന്നു. നമ്മളില്‍ എല്ലാവരിലും ഒരു ചാര്‍ളി ഉണ്ട്. ...

Posted by Jude Anthany Joseph on Tuesday, January 5, 2016
കാറ്റ്‌ പോലൊരാൾ. ചാർലിയെക്കുറിച്ച്‌ പെട്ടെന്ന് അങ്ങനെ പറയാമെന്ന് തോന്നുന്നു. കെട്ടുപാടുകളില്ലാതെ, കാറ്റിനുമാത്രം പറഞ്ഞി...

Posted by Unnikrishnan Bhaskaran Pillai on Sunday, January 3, 2016
ന്യൂ ഇയറിന് ഒരൂ സിനിമ കാണണമെന്ന് തീരൂമാനിച്ചപ്പോൾ തിരഞ്ഞെടുത്തത് മാർട്ടിൻ പ്രക്കാട്ടിന്രെ 'ചാർളി'. സിനിമയുടെ തുടക്കം മു...

Posted by SALAM BAPPU on Saturday, January 2, 2016