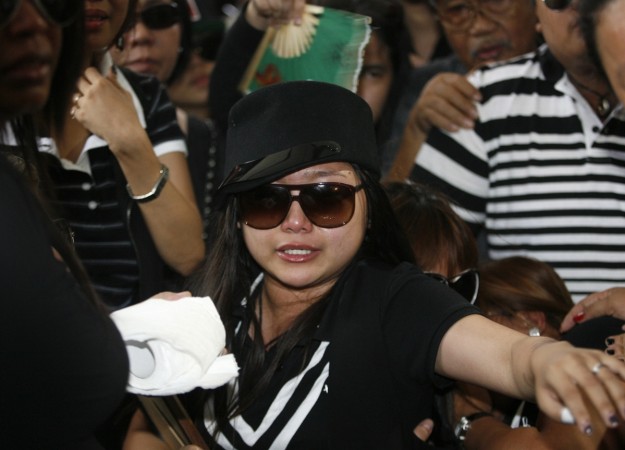 Former "Glee" actress Charice Pempengco opened up on her sexuality with television mogul Oprah Winfrey in an upcoming interview, stating that she knew she was lesbian at the age of five.
However, it wasn't until later that she was able to comprehend what her feelings meant, the 22-year-old singer, who came out publicly on Filipina TV last June, told Winfrey.
"I was in grade school and I saw this girl and I felt different," the Filipina singer said, according to a E! News. "I didn't know what it was but I just knew that time, it felt special. When I was ten I was like, 'Oh, that's it. I'm gay.' I found the word."
Pempengco rose to international fame after Ellen DeGeneres discovered her on YouTube and invited her to perform on her show in 2007. Since then she has performed with the likes of Céline Dion, Andrea Bocelli and more, in addition to performing on "The Oprah Winfrey Show."
The singer is best known in the US for her role as an exchange student, Sunshine Corazon, on the second season of the hit Fox series, Glee. She ousted herself during an interview with Filipino talk show host Boy Abunda on The Buzz.
"Yes, I am a tomboy," she said, using a common Filipino colloquial term for lesbian when questioned about her sexual orientation. "I don't know what's the problem with that. Because for me, there isn't a problem with that."
In recent times, Pempengco has undergone drastic changes in her appearance, which has sparked speculations that she might go under the knife for gender reassignment surgery.
However, she dismissed these rumours, stating that she has no intention to change her body."Not exactly transitioning to a male, but basically my soul is like male," Pempengco said. "But I'm not going to go through that stage where I'm going to change everything, won't change my body."
"I would change my look, cut my hair and wear boy clothes and everything, but that's all," said Pempengco, who sported a cropped hair do for the interview.
Pempengco's interview will be featured on "Where Are They Now?" which will air on the Oprah Winfrey Network this Sunday.