The special court of the National Investigation Agency (NIA) framed charges against a journalist, who is editor-in-chief of the newsportal and a university scholar for writing and publishing a "seditious" article on a news portal.
Special Judge designated under NIA Act, Jammu Ashwani Kumar framed charges against two accused namely Abdul Ala Fazili and Peerzada Fahad Shah in a State Investigation Agency (SIA) investigated case FIR No. 01/2022 of PS SIA Jammu.
Reports said that this is for the first time the court has framed charges for writing seditious material.
The case pertains to information received by PS CIJ (SIA Jammu) on 04.04.2022 along with a copy of an article titled 'The Shackles of Slavery Will Break' written by one Aala Fazili and published in the digital magazine portal-'The Kashmir Walla' through its Editor-in-Chief cum Director Peerzada Fahad Shah.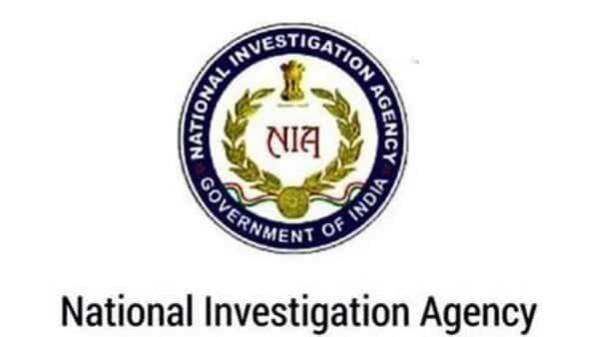 Duo spreading anti-India narrative
As per chargesheet the duo had been spreading the anti-India narrative by exploiting the digital platforms under a concealed and camouflaged set-up, with the help of illicit funding received from hostile foreign agencies and proscribed terrorist organizations.
The investigation has established that the duo accused were in touch with secessionists across the border and also with some identified terrorists locally. Through their publications, the duo have brazenly advocated terrorism and glorified the terrorists with the sole intention to radicalize the youth of the J&K and to entice and incite them into joining secessionist and terrorist organizations.
Editor-in-chief was arrested on February 4, 2022
Jammu and Kashmir Police on February 4, 2022 arrested a journalist identified as Fahad Shah for glorifying terrorism and spreading fake news to incite violence in Kashmir Valley. Shah, editor-in-chief of the online news portal "Thekashmirwalla" was arrested by Kashmir Police.
He was arrested for his alleged involvement in uploading anti-national content on social media.
Fahad Shah was wanted in three cases for glorifying terrorism, spreading fake news, and inciting the general public for creating law and order situations. FIR No. 70/2020 of PS Safakadal Srinagar, FIR No. 06/2021 of PS Imamsahib, Shopian, and currently has been arrested in FIR No. 19/2022 of Police Station Pulwama.
Pulwama Police registered a case on a news portal after getting information about uploading anti-national content on social media platforms.
Pulwama Police received information that some Facebook users and portals have been uploading anti-national content including photographs, videos, and posts with the criminal intent to create fear among the public, and the content so uploaded can provoke the public to disturb law and order.
According to police, uploading such posts tantamount to glorifying terrorist activities and causing a dent in the image of law enforcing agencies besides causing ill-will and disaffection against the country.
Pulwama Police while taking cognizance of the matter registered a case vide FIR No. 19/2022 under relevant sections of the law and initiated the investigation.