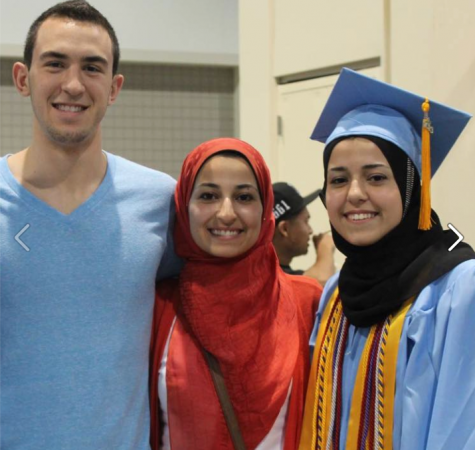 The family of the Chapel Hill shooting victims have asked the prosecutors to investigate the triple murder as a "hate crime," rubbishing the claims that the incident was triggered by a mere agrument over parking space.
"It was execution-style, a bullet in every head," Dr Mohammad Abu-Salha, a psychiatrist, told the Raleigh News-Observer. He lost two of his daughters to the blind rage of Chapel Hill shooter Craig Hicks.
"This was not a dispute over a parking space," he added, "This was a hate crime. This man had picked on my daughter and her husband a couple of times before, and he talked with them with his gun in his belt. And they were uncomfortable with him, but they did not know he would go this far."
Abu-Salha said his daughter, who lived next door to Hicks, told her family a week ago that she had "a hateful neighbour."
"'Honest to God, he hates us for what we are and how we look,'" the distraught father quoted his daughter as saying.
The older sister of Deah in an emotional press conference asked the authorities to investigate the triple murder "as a hate crime".
Suzanne Barakat stated that the killing of her brother, his wife and her sister was an "execution-style murder."
Chapel Hill police, in the mean time, have stated that as per their preliminary investigation Hicks had an ongoing dispute with his neighbours Deah Barakat, 23; Yusor Mohammad Abu-Salha, 21; and Razan Mohammad Abu-Salha, 19.
Hicks has been charged with three counts of first-degree murder. The incident has sparked an international reaction after the hashtag #ChapelHillShooting became a worldwide trend on Twitter.