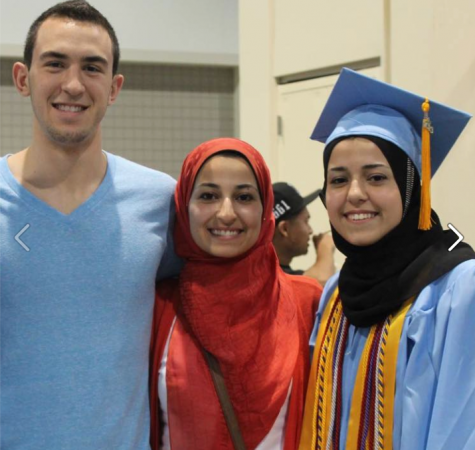 The funeral of the three young Muslim students, killed in Chapel Hill on Tuesday, was attended by more than 5,000 people.
Initially, the funeral was to take place in a small building of the local Raleigh Mosque, North Carolina. However, the venue was changed to the North Carolina State University field later as the huge gathering could not be accommodated in the mosque building.
The three students - 23-year-old Deah Shaddy Barakat, his 21-year-old wife Yusor Mohammad Abu-Salha, and her 19-year-old sister Razan Mohammad Abu-Salha - were killed by their neighbour Craig Hicks on Tuesday evening. The news gained international attention after it was learnt that the national media tried to play down the incident as a stray incident.
It was only after thousands expressed their outrage on social media by using the hashtag #ChapelHillShooting, that the incident was covered by the mass media.
Most Muslims across the world view the killing of the three Chapel Hill residents as a "hate crime". The family of the deceased claim all the three were murdered execution style, with a bullet in the head.
Craig Stephen Hicks, 46, has described himself as a "gun toting" atheist. He has been charged with three counts of first-degree murder.
Suzanne Barakat told the Guardian that the apparent senselessness of the tragedy had amplified her pain."It's inconceivable that three beautiful, kind, giving, nice people would be murdered – execution style, with a bullet to the head, with intention to kill, in their own home," she said.
The Chapel Hill Shooting hashtag remained on top in the Twitter trends list two consecutive days.
Here are some tweets on the Chapel Hill Shooting Victims' Funeral:
Thousands gather for the funeral of the 3 young Muslims who were killed #ChapelHillShooting #MuslimLivesMatter pic.twitter.com/tuZqy0yOF5

— CAGE (@UK_CAGE) February 12, 2015
The funeral for 3 Muslim students killed in #ChapelHill North Carolina #ChapelHillShooting @alamb pic.twitter.com/UPVZVYWiMN — Mete Sohtaoğlu (@metesohtaoglu) February 12, 2015