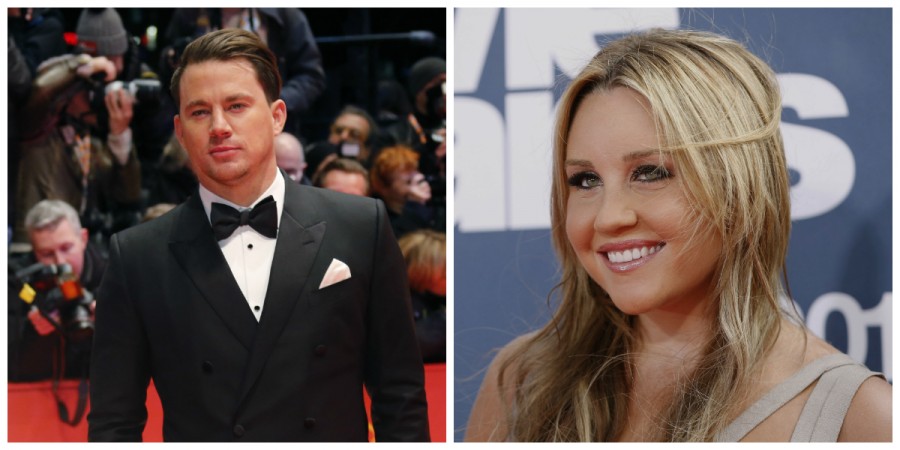 Channing Tatum has responded to Amanda Bynes' statement that her influence got him a role in a film. The 38-year-old Magic Mike actor and the 32-year-old actress starred in the 2006 movie, She's The Man.
During an interview with Paper Magazine, Bynes revealed that she pushed to get Tatum cast in the film. She said: "I totally fought for Channing [to get cast in] that movie because he wasn't famous yet."
"He'd just done a Mountain Dew commercial and I was like, 'This guy's a star -- every girl will love him!' But [the producers] were like, 'He's so much older than all of you!' And I was like, 'It doesn't matter! Trust me!'" she added.
Jenna Dewan's former husband responded to Bynes' words, during the Magic Mike Live press night in London.
"I love her," Tatum told ET. "I guess she sort of told me [that she fought to get me in the movie]. I love her."
"Oh, I don't know about all that," he told of Bynes' claim that he is a star. "I love her and I just hope she's doing well."
Adding on, Tatum admitted he is proud of her comeback interview and also opening about the past struggles with drugs and depression. He said: "I'm so happy she's killing it again and just back on the right. She's so talented and so special. She's been doing it... I mean, I think it's so impossible when you start at such a young age to keep perspective. It's tough."
"She was just so alive. You never knew what was going to come out her mouth, she was just on fire... I haven't seen her in so long. I love you, Amanda, and I hope you're doing well," he shared.