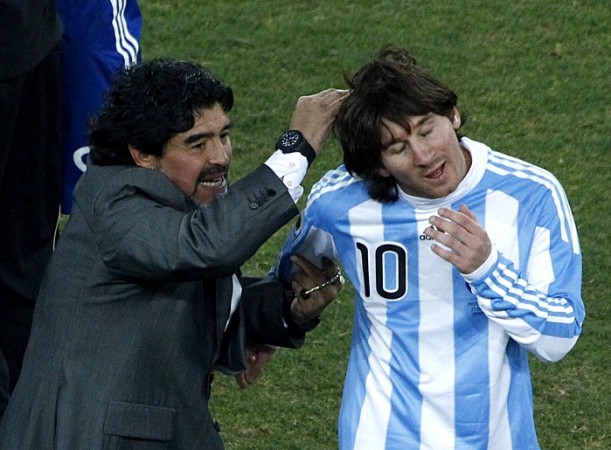 Diego Maradona led the "don't retire just yet" charge, after Lionel Messi shocked the world with his decision to quit international football.
Social media went crazy after Messi made his decision public following Argentina's heartbreaking penalty shootout loss to Chile in the final of the Copa America Centenario.
Legendary Argentine forward Maradona also joined the millions that questioned the decision.
Maradona's greatest moment with Argentina was leading his country to the 1986 World Cup title, and the legend wants Messi to do the same at the 2018 World Cup in Russia.
"Leo must go on in the national team. Because he has a lot to give, and he will come to Russia in conditions to become world champion. I would like to talk with him. They left him alone. And I do not want to leave him alone," Maradone posted on his official Facebook page.
Messi's Barcelona teammate and Spain international Gerard Pique also reacted to Messi's retirement decision.
"I haven't spoken with him. I know the same as everyone else. I suppose that it was a very hard blow for him to take. I know how competitive he is and he will get over it as he has many times before," Pique was quoted as saying by AFP.
Argentina President Mauricio Macri requested Messi to reconsider his decision. He posted on social media as well and ended his post with a hashtag which started trending in no time on Twitter - #Don'tLeaveLio.
"More than ever I feel great pride for our team. I hope we can continue to have the joy of seeing the world's best player for many years."
Argentina goalkeeper Sergio Romero was another to urge the Barcelona forward to reconsider his decision. The Manchester United goalkeeper feels that it was a heat of the moment decision.
"I think he spoke in the heat of the moment because a beautiful opportunity escaped us," Romero said. "I can't imagine a national team without Messi. I think he'll reflect on it."