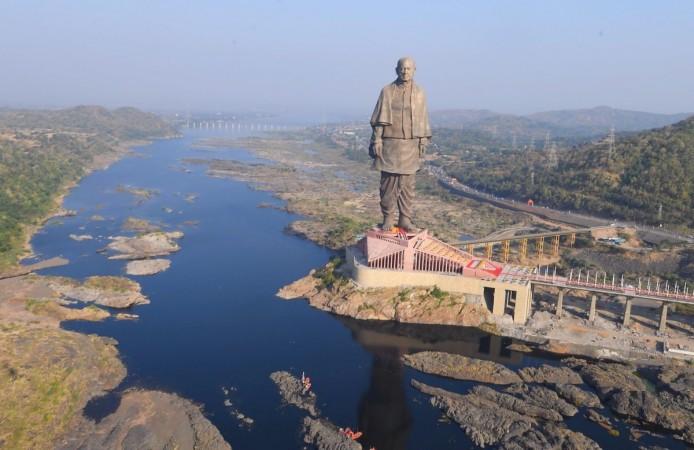 After the Statue of Unity was unveiled by Prime Minister Narendra Modi on the birth anniversary of Sardar Vallabh Bhai Patel, other states have also announced to follow the suite.
The latest entrant in the race is Andhra Pradesh Chief Minister Chandrababu Naidu who has proposed that Andhra Pradesh Assembly building at Amaravati will be taller than the Statue of Unity by 68 meters. Readied in record 32 months, the Statue of Unity is 182 meters tall.
The Times of India reported that CM Naidu has almost finalised the design with some small amendments to the proposed structure. UK-based architects Norma Fosters would be submitting the blueprint to the state government. The new assembly is expected to have three floors and a tower spiralling 250 meters into the sky.
It is to be noted that the announcement has come at a time when other states are also announcing their plans of constructing huge structures after the unveiling of the Statue of Unity. On one hand, Uttar Pradesh chief minister Yogi Adityanath announced that a Ram statue will be built of 201 meters of height, while on the other hand, Karnataka government seems interested in building a statue of Mother Cauvery which will be 125 feet tall.
Minister for municipal administration P Narayana said that the assembly building will be shaped like an upside-down lily flower. The government is likely to call for tenders by November end and the whole process will take at least two years to complete.
Speaking on the details of the building, he further added that the assembly building will also have two galleries with the first one being 80 meters and accommodating around 300 people and the other being 250 meters with a capacity of 20 people which will have a view of Amaravati city.
The second gallery is expected to be wrapped in glass and will have elevators which will also be cyclone and earthquake proof. He further added that the CM has proposed only a few changes which will be ready within a couple of days.