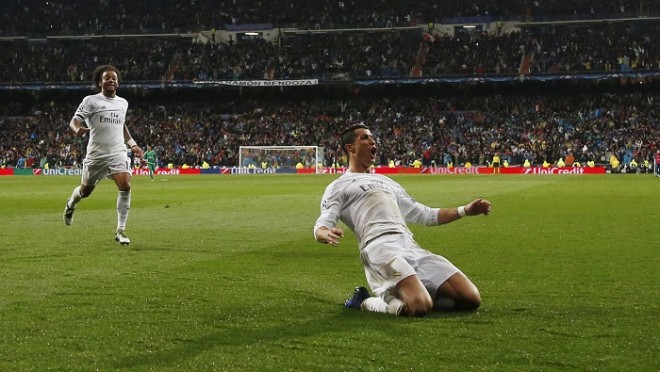 Cristiano Ronaldo had said ahead of Real Madrid's quarterfinal second leg encounter against Wolfsburg, that he hoped it would be a magical night and his side would make it to the semifinals of the UEFA Champions League for the sixth consecutive time.
Ronaldo ensured that would be so by scoring a hat-trick against Wolfsburg at the Santiago Bernabeu, Tuesday.
Real Madrid were stunned by the German outfit 2-0 in the first leg of the Champions League quarterfinal. Chasing two goals was going to be tough, but Ronaldo made it look easy.
The Portuguese sensation scored his 14th, 15th and 16th goals in the current season of the Champions League. Ronaldo is just one goal away from breaking his own record that he had set back in the 2013-2014 season.
Twitter reacted after Real Madrid defeated Wolfsburg 3-0 to qualify for the Champions League semifinal: