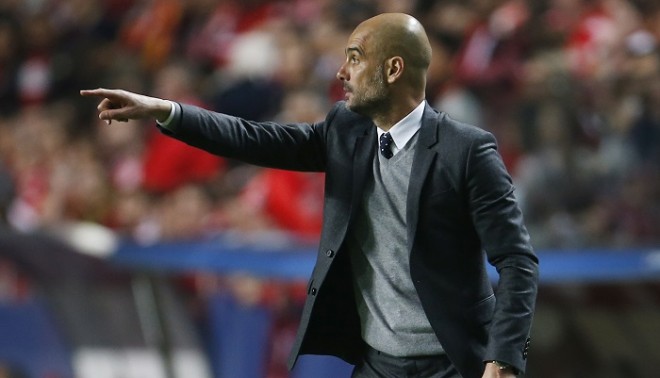 No Madrid derby, no Pep Guardiola's current team vs future team. The Champions League semifinal draw threw up Atletico Madrid vs Bayern Munich and Manchester City vs Real Madrid, and while the really mouthwatering clashes were avoided, these two ties should provide entertainment value at its fullest.
While everyone almost expected Pep Guardiola's Bayern Munich to be drawn with Manchester City, the team the Spaniard will manage from next season, it was not to be as the two teams avoided each other, with the Madrid derby also going up in smoke as a result.
Of course, both those ties are still possible, in the final in Milan, but for the semis, it will be Atletico Madrid vs Bayern Munich, with the two teams meeting each other for the first time since the final in 1974, while City and Real Madrid will renew their relationship having met in the group stages of the competition 2012-13 season.
Both those matches in the group stages three-and-a-half year ago were close, with Real Madrid winning their home tie 3-2, thanks to two late goals from Karim Benzema and Cristiano Ronaldo. The second game, at the Etihad, finished in a 1-1 draw, which knocked City out of the Champions League.
City will hope, at the end of these two matches, they will be the ones who come out smelling of roses.
"We know how many times Real Madrid have won the Champions League and been in numerous semifinals so it is going to be very difficult," Manchester City sporting director, formerly of Barcelona, Txiki Begiristain told the club's official website.
"We saw how they came back in the quarterfinals against Wolfsburg, recovering from 2-0 down to win the second leg 3-0. Probably the worst thing for us is playing the second leg at the Bernabeu, which is a huge stadium with a lot of history in this competition.
"We have been doing good things in the previous rounds, particularly in the round of 16 and quarterfinal, where we have been solid and defended well and we know with the players we have in the final third that we can create a lot of chances.
"We are confident and we will aim to make it very difficult for Real Madrid over the two legs. We want to get to the final in Milan and we know we can do this."
Champions League semifinal draw: Manchester City vs Real Madrid (April 26 first leg and May 4 second leg).
Atletico Madrid vs Bayern Munich (April 27 first leg and May 3 second leg).
Europa League semifinal draw: Shakhtar Donetsk vs Sevilla
Villarreal vs Liverpool
Note: Teams mentioned first will play the first leg at home.