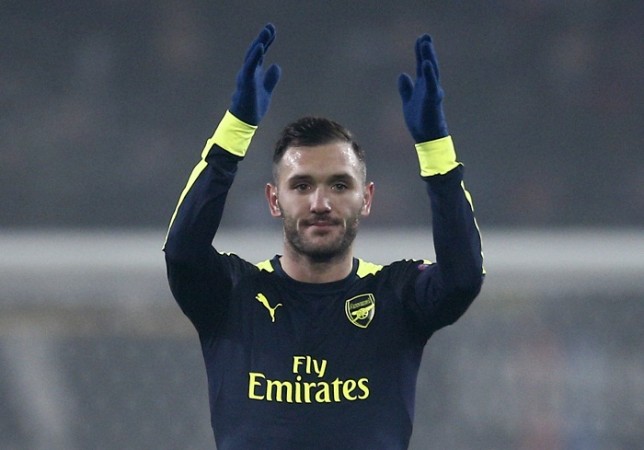 Arsenal continued their fine form this season with a convincing 4-1 victory over FC Basel. They ended their Champions' League group stage matches top of the standings thanks to some assistance from Bulgarian club Ludogorets, who managed to hold PSG to a 2-2 draw at the Parc de Princes.
Arsene Wenger made quite a few changes to the team that hammered West Ham over the weekend. Rob Holding got a rare start in place of Shkodran Mustafi, Aaron Ramsey partnered Granit Xhaka for the first time in midfield this season and Alex Iwobi and Lucas Perez came in instead of Theo Walcott and Alex Oxlade-Chamberlain.
Wenger had a lot of praise for Arsenal's summer signing Lucas Perez, who scored his first Champions League goal and first hat-trick for Arsenal.
"The first two looked like quite easy goals, and were what we call tap-ins in England, but they were created by the team and you have to be there to finish. The first goal is a real striker's goal. He scored more than 20 goals in Spain last season and he has shown why. He has an eye for goal and good movement in the box, which is why he scores," Wenger said.
Perez has had a tough start to his Arsenal career, scoring just two goals prior to Tuesday's match. However, after being out for almost four weeks with injury, he seems to have come back a stronger player and finally seems to be gelling well with the rest of the squad.
Arsenal finally finished top of their group thanks to the win and they also managed to go through the group stages unbeaten. The last time they achieved this was in the 2005-06 season, when they reached the final. Despite finishing first in the group, Arsenal can end up with a difficult opponent in the round of 16. Bayern Munich are potential opponents, while they could also draw one of Real Madrid or Borussia Dortmund.
"I don't even know who we can get because I don't know the results, but as I told you before, we can still have a difficult draw," Wenger added. "It will be difficult but we will have less guilt because we feel we've done the job by finishing first, and we play our second game at home.
"That's what we wanted. After that, I said that there is not much difference in the draw, certainly not at the moment.