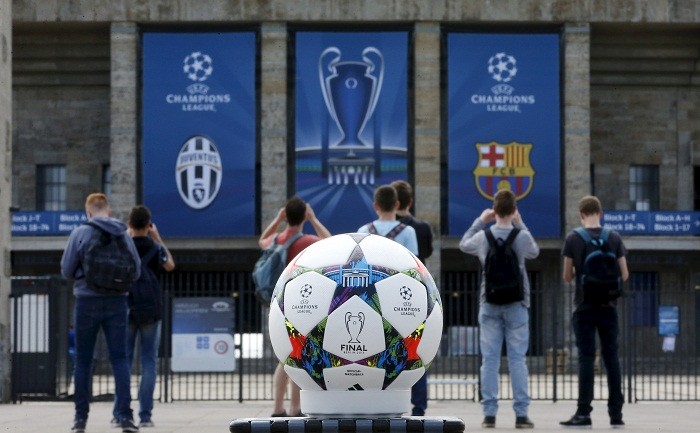 Juventus vs Barcelona – the best team in Italy against the best side in Spain; both teams looking to complete a fabulous treble. The Champions League final in Berlin is going to be one awesome spectacle.
While Juventus have been quite impressive in their march to the final of this season's Champions League, none more so than when they defeated Real Madrid in the semifinals, Barcelona go into this final as the overwhelming favourites.
Everyone knows this final will be about how the Juventus backline handle that irresistible "MSN" trio of Lionel Messi, Luis Suarez and Neymar.
Once Suarez has settled into this Barcelona lineup, Messi, Neymar and the former Liverpool striker have proved to be near-impossible to stop, but stop the Juventus team must if they are to walk away with glory written all over them.
If Messi, Suarez and Neymar are allowed to run riot, then this final will be over in a hurry, which will be a real pity. What everyone wants to see in a grand Champions League finale, where both teams are evenly matched and you cannot predict what way the result is going to go until the final minute.
"They're the best team in the world and we'll face the best three strikers, so we will have to work extremely hard and our performance will need to be better than perfect," Juventus forward Carlos Tevez told UEFA's official website, before adding even Messi, Suarez and Neymar will find it difficult to score goals past the evergreen Gianluigi Buffon.
"We know that Gigi is a phenomenon. Having him in goal gives us outfield players confidence. Scoring a goal against Gigi is difficult -- that is the extra bit of security he provides."
While most eyes will be on Barca's attacking trio and Xavi Hernandez, who plays his last game for the club on Saturday, Juventus have a pretty potent attack of their own, led by Tevez, who has been in terrific form this season.
While Tevez poses a serious threat, the last thing Barcelona fans will want is for Alvaro Morata, the former Real Madrid player, to score the decisive goal. Now, that would be a seriously difficult pill to swallow.
Morata has also been quite good this campaign alongside Tevez, and if the brilliant midfield of Paul Pogba, Arturo Vidal and Andrea Pirlo can provide the right service to them, then it could be the Barca defence who find themselves under pressure.
Big games and finals are quite often decided by moments of brilliance, and while both teams have plenty of that in their kitty, smart money will be on that man Messi weaving his magic again, going on that mesmerising run to leave the defenders bamboozled and the goalkeeper with nothing to do but pick up the ball from the back of the net with a shake of the head while trying to fathom what just happened.
Champions League Final Schedule: 6 June, Saturday (8.45 pm CET, 7.45 pm BST, 12.15 am IST, 2.45 pm ET): Juventus vs Barcelona at the Olympiastadion in Berlin.