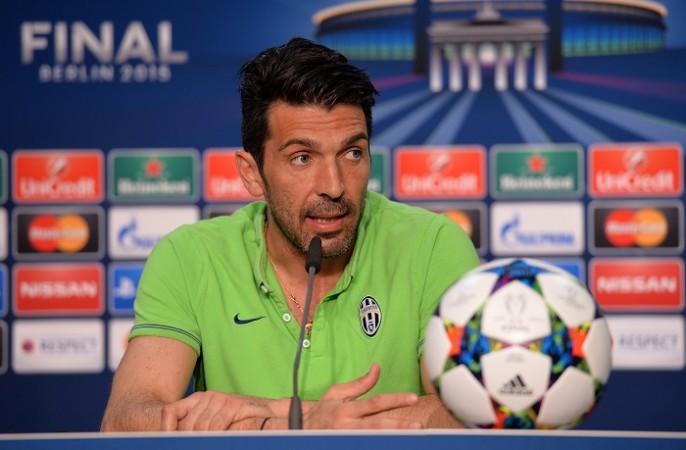 Juventus have already been deal t a big blow after losing Giorgio Chiellini for the Champions League final against Barcelona, and the primary wish for both teams will be to avoid any new injuries.
The Champions League final in Berlin promises to be a classic clash between two teams who can defend and attack as well as anyone, albeit in different ways. Much will depend on how Juventus cope with the loss of Giorgio Chiellini, with Andrea Barzagli expected to come in his place.
There are certain whispers that the injury to Chiellini, who suffered a torn calf muscle in training, might even be a blessing in disguise as Barzagli could be more suited to stop, or at least try to, the "MSN" trio of Lionel Messi, Luis Suarez and Neymar, something that very few defences, if any at all, have done this season.
"Losing Giorgio Chiellini is a big thing, not just on the pitch but in the dressing room," Juventus stalwart and the man who could play the most important part in the final, Gianluigi Buffon, said. "He'll be here supporting us but his character and determination would have been important for us.
"But on the other hand, Italian teams traditionally make the best of difficult situations. We come here knowing we're a good team and we're going to do our best to win. We'd dedicate the win to him."
With Barzagli expected to step in for Chiellini – the other option is Angelo Ogbonna, or even going with a three-man central defence -- it will mean Leonardo Bonucci and the rest will have to adapt accordingly. That should not be a problem considering the experience that this Juventus backline has, with Stephan Lichtsteiner setting up at right-back, while Patrice Evra will start at the left-back position.
"My style and way of playing is always the same. It doesn't really matter who you're playing alongside, what matters is your characteristics as a player," Bonucci said when asked if he would have to change his pattern of play with Barzagli in the team instead of Chiellini.
"Mine include something that helps Juventus -- I've always been described as a player with character, and I'll aim to show that.
"Barzagli is one of the best defenders in the world. He's very strong, particularly in one-one-ones, and there's very few like him in the world."
Barcelona have no such injury worries, with their team wearing a settled look, and that scary-good attacking three chomping at the bit to tear the Juve defence, which will also be shorn of the services of Martin Caceres, apart.
"This game cannot be summarised as Barcelona's attack against a strong Juventus defence," Bonucci added. "We're going to put on a strong team display as we did against Borussia Dortmund [in the last 16]. That was a turning point for us.
"That's when we realised we're a great team, and that's why we're here. We got here knowing we're one step below Barcelona but it's a final, one game, so any differences will be reduced. It will be up to us, all 11 of us, to fight for every ball. We're not here to roll over."
Expected lineups: Juventus (4-3-1-2): Buffon; Lichtsteiner, Bonucci, Barzagli, Evra; Marchisio, Pirlo, Pogba; Vidal; Tevez, Morata.
Barcelona (4-3-3): Ter Stegen; Alves, Piqué, Mascherano, Alba; Rakitic, Busquets, Iniesta; Messi, Suárez, Neymar.