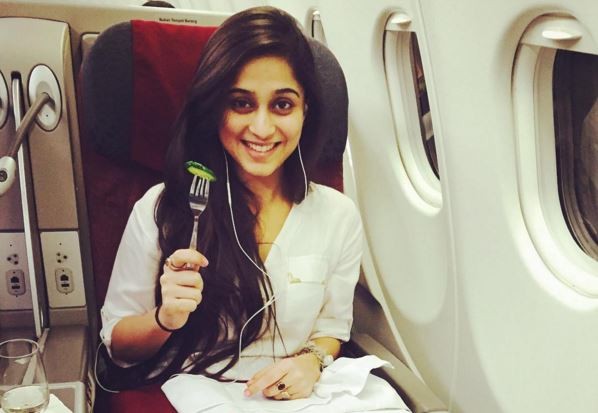 Looks like all is not well on the sets of historical drama "Chakravartin Ashoka Samrat." Apparently, Somya Seth and Kajol Srivastava, who play the female lead roles of Kaurwaki and Devi respectively, are not on talking terms with each other.
According to reports, Somya commented on Kajol's unprofessional behaviour with the show's team members, which irked the young actress, who then confronted Somya about it. Although the two resolved the issue, they are apparently not on good terms anymore.
"Saumya being a fun loving person keeps joking around with everyone while the artists are shooting. At times this creates a bit of trouble for the actors delivering their lines in front of the camera. She even made certain comments about co-star Kajol Srivastav's unprofessional behaviour, which irked the young lady. Irritated with Saumya's behaviour, Kajol confronted Saumya about the same. Later on, though the duo cleared their misunderstandings, they are now not in talking terms with each other," a source from the sets told Tellychakkar.com.
However, Kajol denied having any trouble with her colleague. "See, I agree that we don't communicate much with each other, but we don't have any such problem. Saumya is a nice girl," she said.
Meanwhile, rumours have been doing the rounds that "Chakravartin Ashoka Samrat," which introduced Mohit Raina as emperor Ashoka a few months ago, may soon go off air. Although it is not known as to why the show is being pulled down, it appears like the low TRP rating is the reason behind it. Despite the huge buzz surrounding the leap and the new cast, the show has not been able to live up the audience's expectation.
"Chakravartin Ashoka Samrat" will apparently be replaced by Swastik Production's new show titled "Shani," which has cricketer-turned-actor Salil Ankola and popular actress Juhi Parmar Shroff in lead roles.