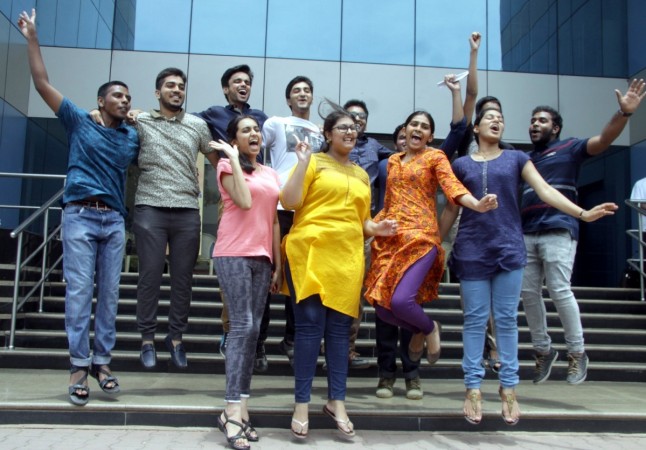 The Delhi Government's Department of Training and Technical Education announced the Delhi Polytechnic Common Entrance Test or CET 2016 result on Thursday, June 16, at 4 p.m. on its official website.
Candidates who appeared for the Delhi CET examination can check their 2016 result on cetdelhi.nic.in. The link to check the CET 2016 result is available on CET Delhi. Candidates need to entre CET Roll Number and Application Number to access their CET 2016 result.
Delhi's Department of Training and Technical Education conducted the CET 2016 examination on May 28 and 29, the Indian Express reported. The examination is held to enrol candidates to 5,413 seats in polytechnic institutes and 640 seats for various one-year certificate courses in skill centres in the national capital.
"Full-time Diploma Courses in Engineering / Technology, Occupational and ITI/Secretarial / Management based disciplines are offered at different AICTE approved Government Polytechnics, Privately Managed Polytechnics and Government Aided Institutions affiliated to the Board of Technical Education, Delhi, [sic]" according to the website.
CET 2016 counselling dates (tentative)
The counselling session is expected to start on June 17, 2016 with the payment of non-refundable Processing Fees of Rs. 725. All the procedures for the four rounds of counselling and one more for vacant seats, if remaining, will end on Aug. 3, 2016. (Source: CET Counseling Schedule)
First Round of Counseling
Processing Fee
17 June to 20 June
Online Registration and Choice Submission
17 June to 21 June
Result of 1st Counseling
25 June 2016 (4 p.m.)
Completion of Enrolment Formalities
27 June (10 a.m. ) to 30 June (4 p.m.)
Second Round of Counseling
Processing Fee (NEW candidates only)
27 June to 1 July
Online Registration and Choice Submission
2 July to 4 July
Result of 2nd Counseling
9 July (4 p.m.)
Completion of Enrolment Formalities
11 July (10 a.m.) to 14 July (4 p.m.)
Third Round of Counseling
Processing Fee (NEW candidates only)
11 July to 16 July
Online Registration and Choice Submission
16 July to 18 July
Result of 3rd Counseling
20 July (04:00pm)
Completion of Enrolment Formalities
22 July (10 a.m.) to 25 July (4 p.m.)
Fourth Round of Counseling
Processing Fee (NEW candidates only)
22 July to 25 July
Online Registration and Choice Submission
26 July (10 a.m.) to 27 July (4 p.m.)
Result of 4th Counseling
28 July (04:00pm)
Completion of Enrolment Formalities
29 July (10 a.m.) to 30 July (4 p.m.)
SPOT Round (against vacant seat, if any)
Online Willingness for Spot Round
1 August (04:00pm) to 3 August (4 p.m.)
Display of Reporting Schedule
Will be published on cetdelhi.nic.in on 5 August