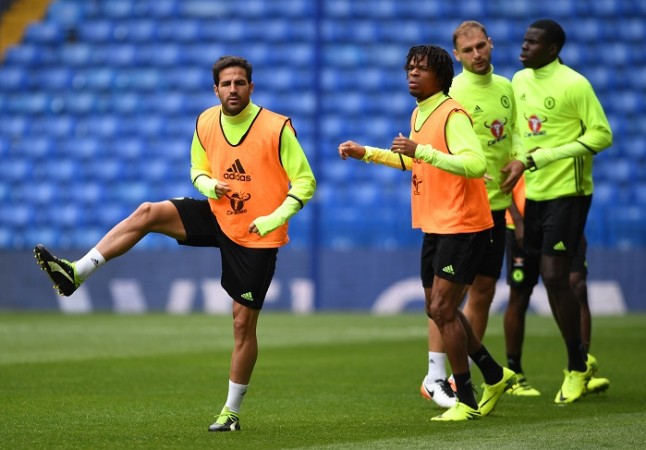 Cesc Fabregas took to the footballer's favourite outlet – social media – to deny reports of his imminent exit from Chelsea. Fabregas has failed to convince Antonio Conte so far at Stamford Bridge, with the Spain international finding himself on the bench since the start of the season.
That has led to suggestions that the former Arsenal and Barcelona midfielder could be sold by Chelsea, with some reports even suggesting Conte had given his go-ahead to let the 29-year-old leave.
However, Fabregas was quick to try and douse those exit flames via Twitter.
"Contrary to what has been written, the manager and I have a good relationship and he has NEVER told me that I can leave," Fabregas wrote on his official Twitter account in a series of tweets.
"He said that he counts on me, as I count on him. I will continue to fight for this club until the very end and when called upon I will always give my very best.
"I'm fully committed to @ChelseaFC and my only goal is to help them win football matches."
While Fabregas, who moved to Chelsea in 2014, might be keen to convince everyone there is no problem, it is quite obvious that the Spaniard is not in Conte's "You will always be in my team" plans.
The fact that the Italian likes his team to play with a high tempo means Fabregas gets a little lost in the process. As good a player as the former Gunner is, he is not someone who is suited to Chelsea's current up-tempo, high-energy style, and that is the reason why he has started on the bench so far.
While Fabregas made a big impact after coming on against Watford, picking up a delectable assist for Diego Costa's winner, he was an unused substitute in Chelsea's 3-0 stroll over Burnley, with even someone like Victor Moses, who has been a loan man at the club, getting an opportunity.
While Conte would love to have someone like a Fabregas when he needs a Plan B, it remains to be seen how long the midfielder will be content to just play as a substitute, at best, this season. With just a couple of days to go for the summer transfer window deadline, there is still time for a move, if all parties agree, but chances are Fabregas will stay for another season – or at least till January -- and see if things improve.
However, if an offer that Chelsea or the player, who has been linked with the likes of Real Madrid, Juventus and AC Milan, cannot resist comes in over the next two days, a transfer is quite possible.