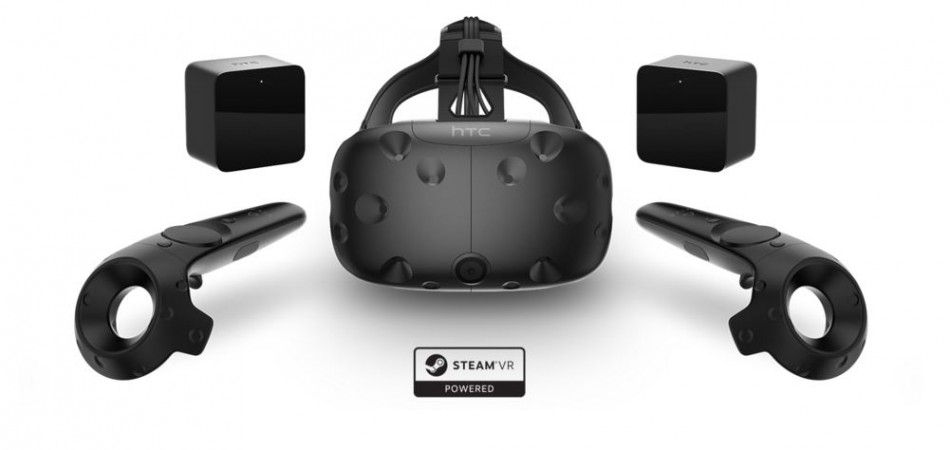 It's one of those exciting times of the year when a lot of companies show off what they have in store for the future. The Consumer Electronics Show (CES) 2018 happening in Las Vegas is a sacred platform for companies and startups to give a glimpse of what's coming this year.
Taiwanese tech titan HTC is going to be one among the hundreds and thousands of participating companies at the CES 2018. And if the stars align in the tech giant's favour, it'll manage to steal some limelight from its competitors at one of the biggest electronics events of the year.
Virtual reality or VR has been an area of interest for many companies, and we've been hearing about it for quite some time now. HTC, Sony, Oculus, Google, Samsung, and others are some known players in the game with supporting hardware to help achieve their VR goals. With the new year, the challenges and expectations grow and companies need to catch up.
It looks like HTC is already on its track to woo consumers who want a true VR experience. The HTC Vive VR headset was already the best in its class, but the company wants to improve it.
On its official Twitter handle, HTC shared a cryptic image hinting directly at the launch of an upgraded Vive VR headset on January 8, 2018. The image includes a sketch of VR goggles and text that reads, "New Year's Resolution."
But it's worth noting that the words NEW YEAR's had been deliberately blurred and the word RESOLUTION is crystal clear.
This is a clear hint for an updated HTC Vive VR headset with improved screen resolution, Road to VR reported. And if the reports are to be believed, the new Vive VR headset will feature a 4K display with wireless capabilities.
Is giving resolution a boost in Vive VR headset enough to keep fans interested? With the maturation of the 4K display and supported content ecosystem, the company might be aiming at some level of success, but that sure comes at a cost.
According to 4K.com, a 4K Vive would require higher PC power with a setup like two displays of 1,920 x 2,133 pixels to reduce GPU load or reduce the refresh rate from the current HD model's 90Hz down to a more modest but still very smooth 60Hz.
But it doesn't end there. A 4K Vive is sure to be a GPU-hungry gadget, requiring at least GTX 1070 or higher, and the standard cost of the Nvidia GTX 1070 GPU is $699 – that's just on top of the price of a 4K Vive, which is likely to be $799.
The current-gen Vive VR headset with dual HD display requires at least the GTX 1060 or higher, Intel i5-4590, 4 GB of RAM, Windows 7 or higher, USB-A 2.0 or a newer USB port and an open HDMI 1.4 or Display 1.2 video port.
It's just isn't going to be a cheap decision to upgrade from the Vive VR to the 4K Vive, but if you have the basic specs and cost covered, why not!
Still, there's a lot of speculation going on around this teaser, so let's just not start concluding things before HTC makes them official. It's only a matter of days before we know what the real deal is.
CES 2018 runs from January 8 till January 12, 2018. Stay tuned for updates.