Taiwan-based Asus has been the most vocal among all the tech majors about their presence in the upcoming international Consumer Electronics Show (CES) 2017, Las Vegas (January 5-8).
On December 8, 2015, Asus confirmed its participation in CES 2017 and since that day, the company has been dropping hints on its new launches, especially the two smartphones—Zenfone AR and the new Zenfone Zoom. The company has only confirmed the former model, but the video teaser, which was released in mid-December showed the infinity '∞' symbol [ watch teaser at the bottom], an unmistakable sigil of the company's flagship camera-centric Zenfone Zoom, has led many to believe that Asus is ready with its successor.
Also read: CES 2017: LG to showcase new line of AI-based Robots to challenge Amazon Alexa and Google Home at Las Vegas event
Asus Zenfone AR: What we know so far
In November 2016, the company's CEO confirmed that the Zenfone AR is actually the Google's second generation Project Tango phone -- with augmented reality features and 3D imaging technology -- which will be unveiled in January's CES 2017 event.
There is no official word on hardware specifications, but it will come with advanced functionality and performance compared to Google's first-generation Project Tango-based phone Lenovo Phab 2 Pro, and will be reasonably priced.

Just a few hours ago, Asus' chipset supply partner Qualcomm accidently posted a press release on its official blog revealing the Zenfone AR's processor details. Quickly realizing its faux pas, it took the webpage off the internet, but by then many blogs had managed to get a screen-shot of the page.
As per Qualcomm, Asus Zenfone ZR will house the company's most powerful and fastest CPU—Snapdragon 821 quad-core, which can clock up to 2.4GHz speed. Google's new Pixel phone series and OnePlus 3T houses same SoC (System-on-Chip).
Internet's most reliable spy Evan Blass (aka @evleaks) spilled beans on the Zenfone AR.
Read more: Google's Project Tango phone's capability
As per the leaked images, the Zenfone AR houses special camera hardware on the back featuring one big shooter at the bottom and a secondary small camera on top with tri-LED flash and laser auto-focus to the left side, and a couple of advanced sensors to the right side.
On the front, it has minimalistic design with a camera paired with sensor to the right. At the bottom, it features three keys—back (left), home button with fingerprints sensor (center) and recents (right).
Asus Zenfone AR is also said to compatible with Google VR platform Daydream as well.
Asus' new generation Zenfone Zoom: What we know so far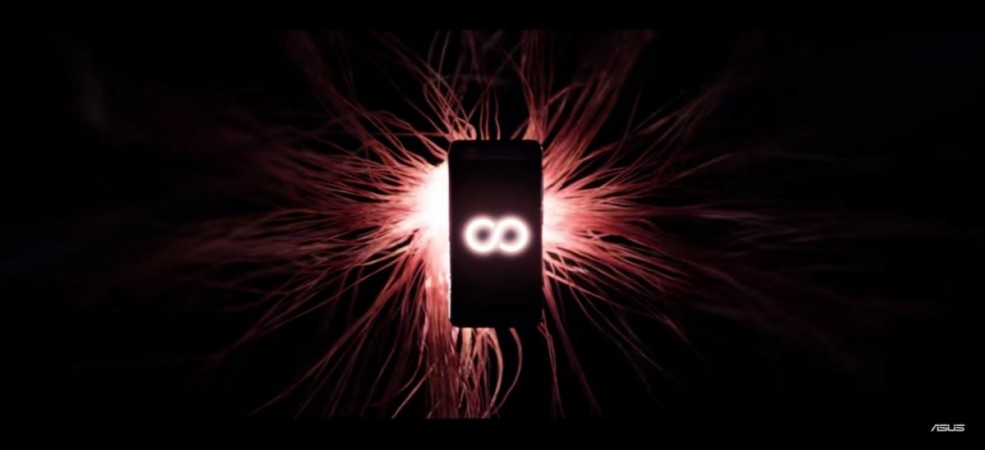 As per the leaked images, the upcoming Zenfone Zoom looks entirely different from its predecessor, which featured a huge camera module with Optical Zoom, much like the Nokia Lumia 1020 with PureView camera. However, the new Zoom model's rear resembles the dual-camera-based iPhone 7 Plus [see image below].
On the front, the device's design language is identical to the generic Zenfone 3 series having 5.5-inch full HD (1920x1080p) display and protected by 2.5D glass shield. It is said to have the same system configuration.
The new Zenfone Zoom is packed with Qualcomm Snapdragon 625 octa-core CPU, a 4,850mAh battery and 16MP+13MP primary camera module on the back, with dual LED flash and laser autofocus.
It is likely to come in three configurations—2GB RAM+16GB storage, 3GB RAM + 32GB storage and 4GB RAM+64GB storage.
Also read: IBTimes India review of Asus Zenfone Zoom Review
Asus is scheduled to host the Zennovation event, just a day head of CES 2017 on January 4 at 11:30 PST (1:00 pm IST), Caesar's Palace, Las Vegas.
Watch this space for the latest news on Asus products and CES 2017.
Watch Asus official teaser: