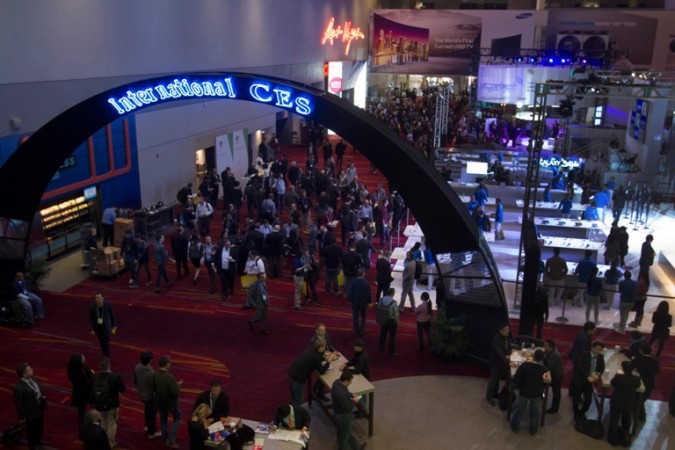 The upcoming Consumer Electronics Show, CES 2015, in January will be a major platform for big tech companies to show what they have planned for the rest of the year. Here's our best guess at what to expect from widely-followed brands like Samsung, Sony, LG, Xiaomi, HTC and others. Everything from TVs to smartphones and tablets will be the event's favorite showcase.
Samsung
Samsung has a vast portfolio of products, making it hard to pin down what exactly it plans to launch at the CES 2015. Based on last year's revelations, the Korean tech giant could possibly follow-up on its elegant bendable TV. Other possibilities point toward a new Galaxy Pro tablet or even a new laptop or other household electronics.
Since there has been a lot of talk about the company's wearable segment, it is possible that Samsung will add more to its existing collection of smartwatches. One thing is for sure that the tech giant won't bring its next flagship Galaxy S6 out of the box at this event.
Sony
Reports on Sony's product launches at the CES 2015 are more concrete as the company is hosting a press conference on January 5 to release "the latest products and technology in 4K UHD, Hi-Res Audio, Digital Imaging and Mobile."
The invite pretty much explains it all. We are expecting Sony to release more 4K TVs, cameras and Hi-Res gadgets like headphones. Most eyes are set on the widely-touted Xperia Z4. Though Sony's Z3 flagship is still fresh in the market, we are expecting the next handset's arrival based on the company's bi-annual upgrade cycle.
A recent report from PhoneArena said the Xperia Z4 will be launched alongside Xperia Z4 Ultra. The specs include a bigger QHD screen, 4GB RAM, upgraded camera and more.
Besides a new flagship release, Sony is also expected to show off its wearable skills with its all-new Core fitness tracker.
LG
LG is one of the prominent showstoppers at the CES. Last year, the company went head-to-head with Samsung in the television category. The tech giant hasn't revealed any hints about the product launches for CES 2015. As usual, LG is holding its press conference early at 8a.m. PT with plans to show "what's in store for 2015."
We are not expecting the LG G4 at the event, but there will be other products in the TV, wearable and smart home categories. The company's invite says the event will be all about LG's "product introductions and business strategies for the year."
In the smartphone category, consumers will be treated with LG G Flex 2, the widely-rumored curved smartphone, Android Authority reported.
HTC
HTC is not known to make a lot of noise at the CES annual shows but we expect the Taiwanese tech giant to show off some of its wearables such as the HTC One Wear smartwatch. But the release is not imminent as HTC sees Mobile World Congress as a more suitable place to show off important releases every year.
Xiaomi
This Chinese upstart firm has earned a respectable place in the smartphone category, thanks to its high-performing products at a cheap price. Based on reports by Economic Daily News, the Chinese tech firm will use the CES 2015 stage to unveil its latest flagship smartphone, Mi5.
Suggested specs include a 5.7-inch 2K display, fingerprint scanner and more, which makes this one of the worthy entries at the show.