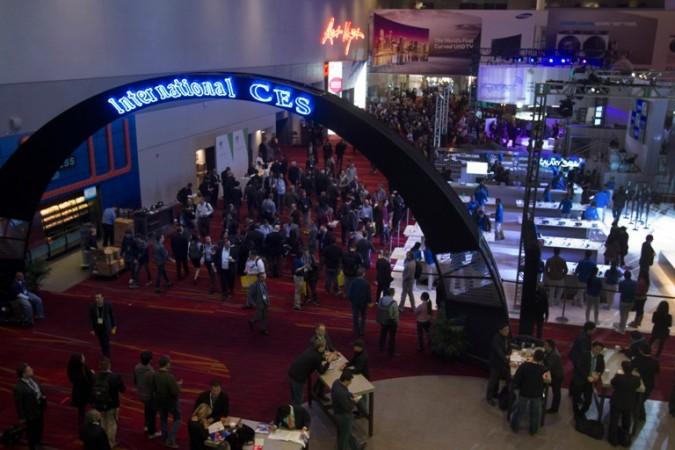 Hewlett Packard is expanding its high-resolution display line-up with new models shown at the Consumer Electronics Show 2015 in Las Vegas.
The new displays include the latest tech in the market, complete with 4K, 5K and curved technology. This is in addition to the unique Zvr Virtual Reality Display the company announced at the event. The new additions bring more choice to consumers in terms of displays as well as a challenge other models in the same category with reasonable pricing.
4K, 5K is The Trend
In the 4K and 5K category, HP unveiled three displays. Two displays feature 4K resolution with different sizes while the 5K resolution embraces the 27-inch Z27q model. The 4K monitors, HP Z27s and HP Z24s, have 4USB 3.0 ports along with DisplayPort, CVI, HDMI, Mini-DP, MHL ports. Available in two screen sizes, the HP Z27s features a 27-inch display while the Z24s is a smaller variant measuring 23.8 inches. The 16:9 UHD panels in the Z27s and Z24s have a pixel density of 163 and 185 ppi.
These displays can also be switched from landscape to portrait modes or vice versa anytime, thanks to the four-way ergonomic stand, HP noted.
HP also added its first 5K display, which is seven times better than the usual full HD resolution display. The HP Z27q measures 27 inches and has 16:9 aspect ratio with 300nits and 5120 x 2800 pixels. According to HP, the 5K monitor offer picture-in-picture and picture-by-picture features that brings real-time feeds from mobile gadgets and other PCs.
It's All In The Curves
HP is taking the curves seriously with its new range of curved models. HP showed four new curved displays at the CES featuring top-of-the-line specs and features. According to the company, the monitors have wide 178-degree viewing angles and feature a new "low-haze enhancement technology" to enhance clarity.
Out of the four new curved models, the HP Z34c and HP ENVY 34c 3000r Curved Displays feature 34-inch screens with 21:9 aspect ratio. HP hasn't reached the 4K resolution in this category but impresses with its 3440 x 1440 ultra-high resolution, a premium 6 watt/channel speakers with DTS Audio. Like the 5K Z27q model, both curved displays boast picture-in-picture and picture-by-picture features.
Adding to the affordable range, HP unveiled its EliteDisplay S270c and Pavilion 27c Curved models with 1920 x 1080 Full HD resolution. Both models feature 27-inch screens with 16:9 aspect ratio integrated speakers with 4 watt/channel speakers.
Pricing and Availability
The HP Z27s will hit global stores sometime this month with a price tag of $749 while the Z24s will be available worldwide in April for $549.
The HP 27q 5K display will be available in March for $1,299.
The HP Z34c and HP ENVY 34c 3000r Curved Displays will be available alongside the Z24s model in April for $999. For those who wish to have a cheaper alternative can opt for the HP EliteDisplay S270c and Pavilion 27c that are available now for $399.