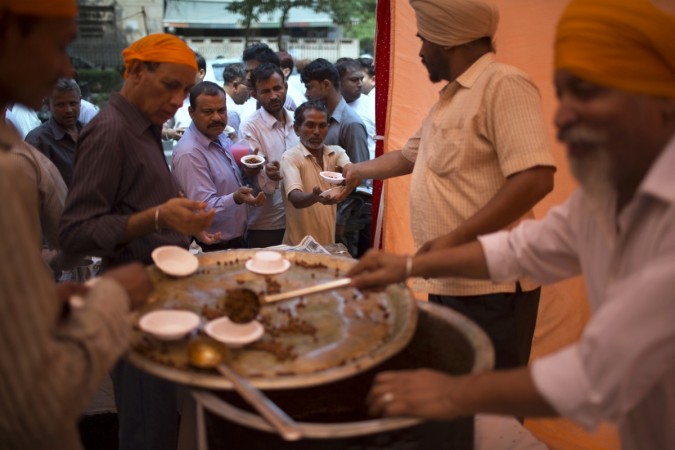 Serving free meals to the less fortunate is a tradition introduced by the founder of the Sikh religion, Guru Nanak, over 500 years ago. Thanks to the Sikh community settled in Britain that is carrying forward this centuries-old tradition, many homeless people in the UK receive free hot meals and vital supplies on a regular basis.
The Guru Singh Sabha Gurdwara in Southall, thought to be the biggest Sikh temple outside of India, revealed to BBC that they serve about 15,000 meals every week.
The Sikh Welfare and Awareness Team (SWAT) took the concept of Langar ― a kitchen where donated produce, prepared into wholesome vegetarian curry by volunteers, is freely served to the community on a daily basis ― outside its traditional setting in temples.
The SWAT team took Langar to the streets when they saw a growing homelessness problem in London and started distributing hot meals and vital supplies to the destitutes.
"We come here because we get food... A hot meal. It's a luxury for me," BBC quoted 55-year-old John Davidson as saying. He is one of the 250 people that generally wait for free meals at the SWAT counter.
Langar was first introduced by Guru Nanak to establish equality for all and end the caste and religious infighting between Hindus and Muslims in India. Following his footsteps, the British Sikhs are distributing the free meals to all those who seek it, most of whom are non-Sikhs.