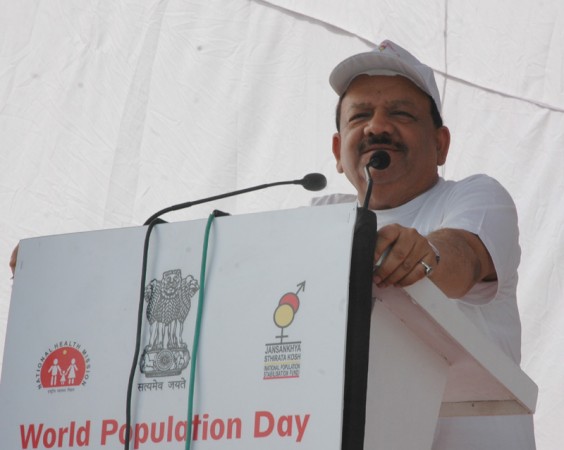 In an attempt to chuck corruption out of the window, the Centre has ordered a re-evaluation of all government hospital activities in the country.
The main agenda of the government is to draw the ground level corruption and malpractice out of the system from the public hospitals in the country. The health administration has thus decided to crack down on the government hospitals and those who run it.
"There are many aspects to corruption in hospitals which as a medico I know exist," Harsh Vardhan, Health Minister of India, said in a statement to IBNLive.
The healthcare industry in India is worth around $74 billion (₹4,472 hundred crores). Vardhan, who has himself been in the medical system, believes that the doctors in the country practice corruption in many different ways. Some doctors are asked to refer patients to particular clinics or hospitals. Others get special gift packages from different pharmaceutical companies, to prescribe their respective medication to the patients.
"If money is made in the allocation of beds or as kickbacks from suppliers, it is sleaze. What is equally corrupt is the silent practice of reserving beds and facilities for employees or VIPs," Vardhan added.
The healthcare sector of India has been showing a growth rate of 15 percent. However, the public spending in the sector has not accounted for more than one per cent of the Gross Domestic Product (GDP) for the past few years.
In comparison, China's and USA's public health spending has accounted for 3 percent and 8.3 percent of their GDP, respectively, in 2012, according to the World Bank.
These steps by the government started after recent investigations conducted by the media revealed an elaborate nexus between the doctors, pharmaceutical companies and the labs. This is the reason why there has been a concerted effort, of late, to kick corruption out of the medical system.