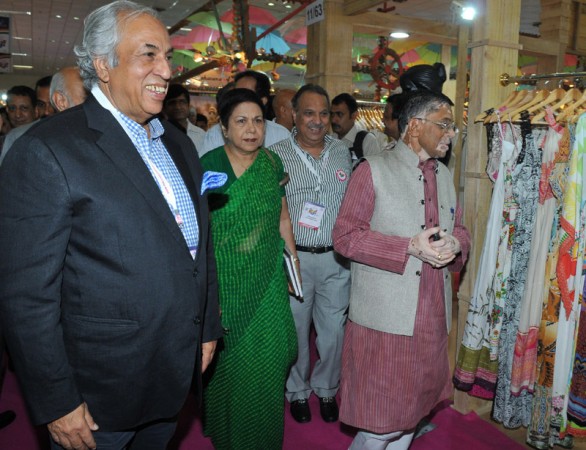 The Union Government has taken up detailed project reports (DPRs) on three inter-state river-linking projects in three states. These include Ken-Betwa in Madhya Pradesh, Damanganga-Pinjal in Maharashtra and Par-Tapi-Narmada in Gujarat.
Out of the three, DPRs for Ken-Betwa and Damanganga-Pinjal links have been completed by the National Water Development Agency (NWDA), disclosed Union Minister of State for Water Resources Santosh Kumar Gangwar in Rajya Sabha on Monday, 4 August.
The NWDA has indentified 30 inter-state river links across the country under the National Perspective Plan (NPP).
The government has also received 46 proposals of intra-state links from nine states. Five of these proposals have been taken up for the preparation of DPRs by NWDA on the request made by the states concerned, the minister stated.
These include Burhi Gandak-Noon-Baya-Ganga and Kosi-Mechi links of Bihar, Barakar-Damodar-Subernarekha of Jharkhand, Wainganga-Nalganga of Maharashtra and Ponnair-Palar of Tamil Nadu.
₹5,004 crore sanctioned under NGRBA Programme
Since the inception of National Ganga River Basin Authority (NGRBA) programme, 76 schemes in 48 towns of Ganga River-flowing states have been sanctioned at a total cost of ₹5,004 crore, the minister said. The 76 schemes include including 70 infrastructure investments, five institutional developments and one implementation support programme.
Against the sanctioned sum, about ₹1230 crore has been released by the Centre including the matching share of the states so far and a total expenditure of ₹838.76 crore has been incurred till March 2014 for implementation of the projects.
For rivers other than Ganga, National River Conservation Directorate (NRCD) implements the Union Government-sponsored scheme of National River Conservation Plan (NRCP), jointly with the state governments on a cost-sharing basis.
The pollution abatement works under NRCP (excluding Ganga Action Plan and NGRBA) presently cover identified polluted stretches of 40 major rivers in 121 towns spread over 19 states in the country.
The sanctioned cost of the projects under NRCP is about ₹5,335 crore against which expenditure of ₹4,680.30 crore has been incurred so far and sewage treatment capacity of 3,729.49 million litres per day has been created, said Gangwar.