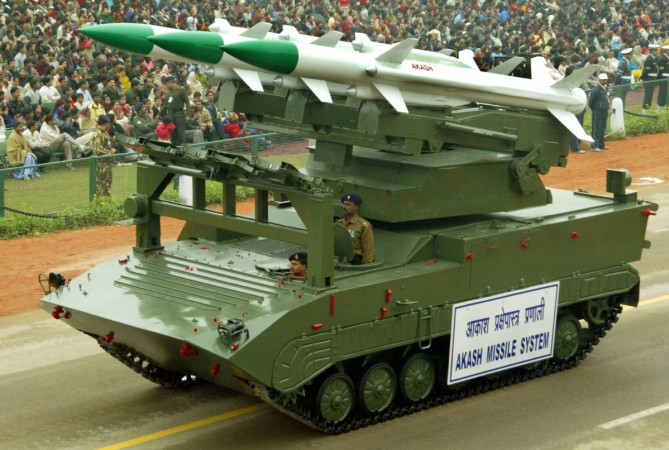 The Defence Acquisition Council (DAC), chaired by Defence Minister Nirmala Sitharaman, on Tuesday, September 18, accorded approval for the procurement of military equipment and weapons worth Rs 9,100 crore, officials said.
The panel approved procuring an upgraded version of the Akash missile and safety gear for tank crews "negotiating water obstacles while deep fording", said the Press Information Bureau in a statement.
The DAC also approved the progressing of design and development of Individual Underwater Breathing Apparatus (IUWBA) for T90 tanks. IUWBA is used by the crew of tanks as a safety gear and is required by the tank crew for emergency escape when negotiating water obstacles while deep fording.
The equipment is being developed by DRDO and will give an indigenous solution to the test equipment used for checking the Guided Weapon System of tank T90. The equipment earlier procured from foreign OEMs, has been developed indigenously and is in pursuit of the government's 'Make in India' initiative.
Pursuing the goal of indigenisation and self-reliance in the field of defence procurements, the DAC approved procurement of 12 high power radars for the Indian Air Force as well.
Earlier, in August, the DAC had approved the procurement of 111 utility helicopters for the Indian Navy at a cost of over Rs 21,000 crore. According to sources, to improve the capability of the Indian Navy at sea, the DAC also granted approval for the procurement of 24 anti-submarine capable Multi Role Helicopters (MRH) "which are an integral part of the frontline warships such as aircraft carriers, destroyers, frigates and corvettes".