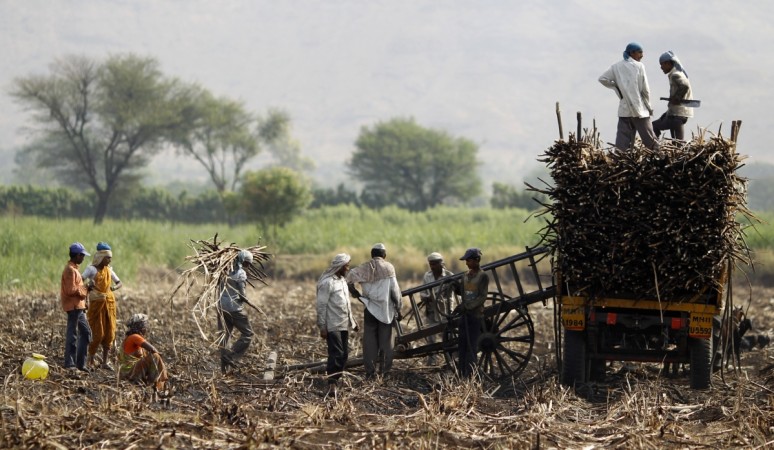 The centre declared a relief package of Rs 5,083 crore for drought-hit states of Madhya Pradesh and Maharashtra on Tuesday, 29 December. While Maharashtra had sought Rs 4,330 crore, Madhya Pradesh had asked for Rs 3,450 crore for the same.
On Wednesday, reports of failure of Maize crop in Solapur district due to drought and pomegranate crops due to cold waves in Aurangabad district surfaced.
"The HLC approved the assistance from the NDRF in respect of Madhya Pradesh to the tune of Rs 2,033 crore and Rs 3,050 crore for Maharashtra," said an official statement.
The decision was taken on Tuesday by a high-level committee headed by Union Home Minister Rajnath Singh, based on the reports by the Central team, which had visited the two states for assessment of the extent of drought.
Maharashtra, the state with the highest number of farmer suicides, had declared drought in 34% of its villages on 16 October, and Madhya Pradesh followed within the month, declaring almost 70% districts as drought-hit. However, they did not seek relief fund until the crop production assessment was conducted.
Maharashtra government had been fielding criticism by the opposition for not being concerned enough about the farmers' condition. While the state had reported 2,568 farmer suicides in 2015, according to National Crimes Report Bureau, Madhya Pradesh had reported 826 suicides.
Currently, 10 states including Telangana, Uttar Pradesh and Odisha have declared themselves drought-hit.
The worst hit districts in Maharashtra are Marathwada, which accounts for 58% of the drought-hit villages, reported The Times Of India.
In Madhya Pradesh, only 29% rain was recorded affecting 4.8 million farmers' livelihood. Parts of the central state also suffered due to unseasonal rains before the winter harvest.
The September report by the Ministry of Agriculture on first advance estimate stated that monsoon dependent Kharif foodgrain crop output in 2015 will be lesser than last year's, reported Live Mint.