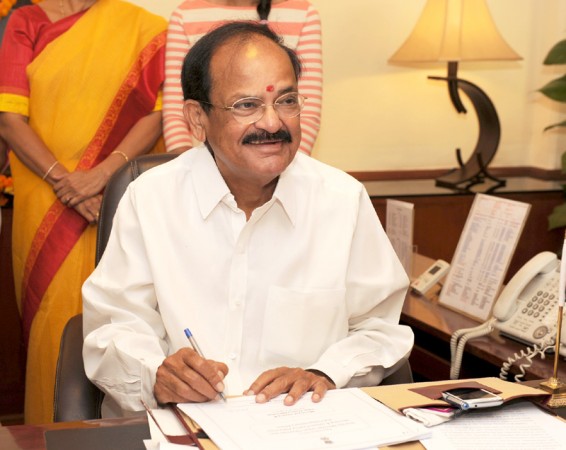 A two-day meeting of housing ministers and their secretaries of state governments and union territories has been convened by the Union government in New Delhi for Tuesday and Wednesday.
The theme of the meeting is "Urban Governance and Housing for All: Opportunities and Challenges". M Venkaiah Naidu, Union Minister of Urban Development and Housing & Poverty Alleviation, is to preside over the meeting.
The Union government's aid is providing housing for all by 2022. The Centre wants to take the states and Union Territories on board on various aspects of urban development.
The meeting is being jointly organised by the Ministries of Urban Development and Housing and Urban Poverty Alleviation. Ministers and Secretaries dealing with Housing, Urban Development, Urban Affairs, Local Self-Government etc at the centre and states/UTs will be attending the meet beginning 2 July.
On the first day of the meeting, administrative secretaries, experts and other stakeholders including financial institutions will hold an intensive brain storming workshop on implementation issues, including the bottlenecks faced in the execution of various projects in urban areas and new initiatives required to meet the emerging urban challenges in an effective manner.
The agenda for discussion also include completion of construction of houses under Jawaharlal Nehru National Urban Renewal Mission (JNNURM), progress of housing under "Affordable Housing in Partnership" and "Rajiv Awas Yojana," issues relating to urban infrastructure including transport, solid waste management, supply of drinking water, sanitation, increasing land availability through pooling and innovative land development models, providing incentives to developers/builders to encourage affordable housing and rental housing projects, GIS based urban planning, urban reforms etc.
On 3 July, the meeting of ministers will deliberate on the issues identified in the workshop of secretaries and other stakeholders, and share their views and perceptions to firm up the way forward.
Housing is a major challenge with an estimated shortfall of about 190 lakh units in urban areas at present and is expected to rise to 300 million by 2022, by when the central government desires to ensure housing for all in the 75th year of the country's Independence.
The two-day meet is in pursuance of Prime Minister Narendra Modi's vision of realizing true cooperative federalism, by making the states/Union Territories partners from conceptualization to implementation of new projects and policies for better results.
With the country set to be primarily 'urban' with more than 50 percent of the people living in urban areas, i.e about 875 millions in the near future, urban governance emerges as the major challenge.
To convert these serious challenges into opportunities, governments at the Centre and states/UTs need to put in a collaborative effort learning from the experiences gained so far and learning from the failures, says the communique from the Union Ministry of Urban Development and Housing.