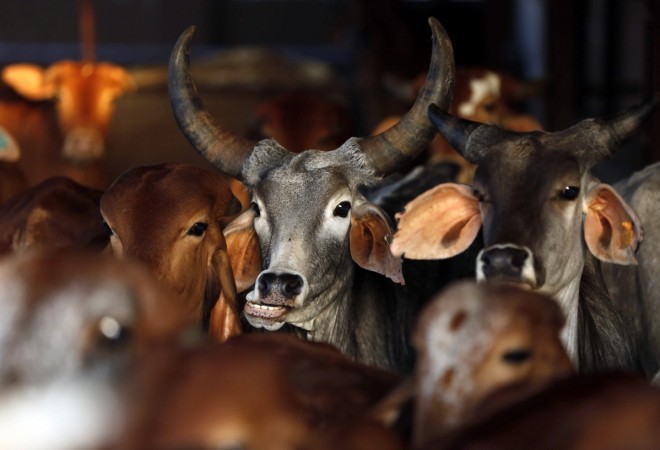 Amidst increasing violence against cow traders in the country, the central government has banned the sale of cattle for slaughter across India. The Centre has only permitted the trade of cows among farm land owners in a new regulation for animal trade.
The government's regulation released on Thursday for protection of cows in the name of animal welfare is significant considering the increasing cow vigilantism in the country, and violence against cow traders by Hindu vigilante groups, according to a Hindustan Times report.
"Take an undertaking that the animals are bought for agriculture purposes and not for slaughter," the special section for cattle in the rule notified under Prevention of Cruelty to Animals Act of 1960 stated.
The Supreme Court, last month, had also issued a notice to the Centre and six states asking them to explain the increasing incidents of vigilantism in the name of cow protection across the nation.
The Rashtriya Swayamsevak Sangh (RSS) chief Mohan Bhagwat, last month, had pitched an all-India law against cow slaughter, and had urged cow protection groups to abide by the law while welcoming the cause of protecting cows.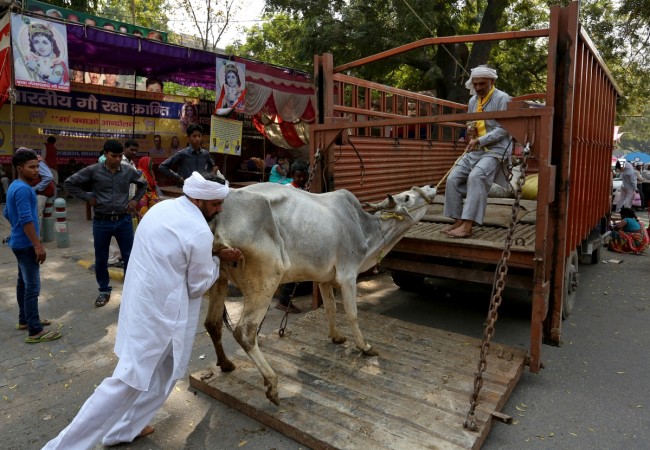 The Central government's move has come months after a Haryana's dairy farmer Pehlu Khan was killed after being attacked by a cow protection group. In another incident of such violence in the name of cow protection, a mob had lynched two men in Assam's Nagaon district suspecting them of being cattle thieves.
The new report stated that according to the government's provision, cattle bought cannot be resold within six months impinging the business of cow traders. According to the rule, cattle can only be sold to a person who has documents of proof that he is an 'agriculturist.'
The government has stated that the rules prescribed by it will be implemented in the next three months, and contains around 30 norms for animal welfare in markets, including water, fans, bedding, ramps, non-slippery flooring, veterinary facility and separate enclosure for sick animals.