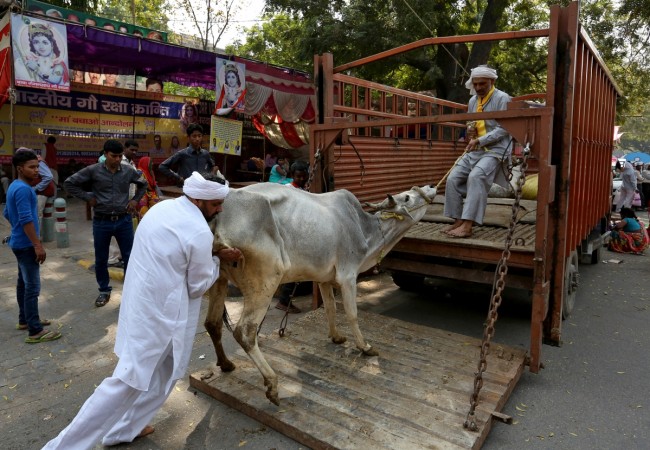 The government has made no change in its May 26 order banning sale of cattle for slaughter though it is said to be considering its withdrawal.
The Union Environment Ministry on Saturday withdrew rules made in May this year relating to the regulation of fish market and aquarium in a bid to ensure aquatic creatures are kept in hygienic conditions.
Under the rules all shops selling fish for aquariums anywhere in the country had to get registered and follow certain norms to keep fish healthy.
Following representations, the government made amendments to withdraw the May order.
It was earlier inadvertently reported that the order withdrew the ban on sale of cattle for slaughtering.
Saturday's order made no change in the controversial order.
A ministry official said the process of proposed withdrawal of the order relating to cattle sale will take some time.
Narendra Modi government had come under severe criticism over the controversial order, issued in May this year.
The order had kicked up a national-wide debate as it was read along with the clamour for ban on beef and many interpreting it as the government's move to impose an indirect ban on cow slaughter, a demand the fringe elements of the right wing Hindutva brigade was raising for long. Several states had raised strong objections to the order.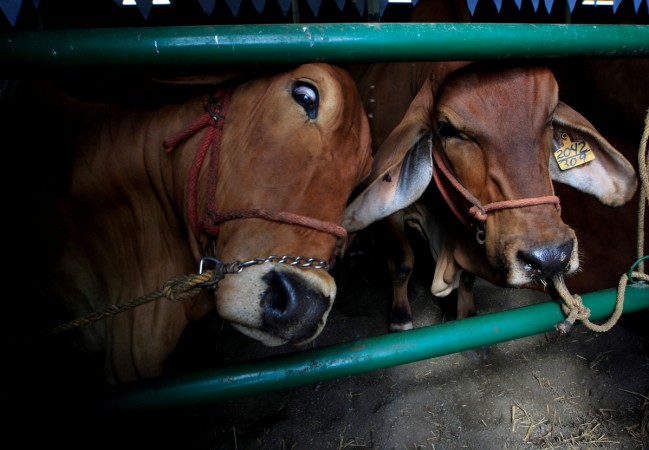 The ban came at a time when cow vigilantism was on a high across the country. The violence and incidents of lynching under the cover of cow protection were on the rise and the government's initiative was read as giving legitimacy to those who took law into their hands.
In the wake of the order, the Opposition had come down heavily on the Modi government, blaming it for allegedly trying to impose its ideology through executive orders.
The controversial order had it that nobody can bring cattle to a market unless he or she has a written declaration that the cattle will not be sold for the purpose of slaughter. This put a lot of burden on the farmers and agricultural experts had pointed out that it would badly affect the farmers.
When the protests and opposition grew, the government had stated that it had an open mind on the order and expressed its willingness to review it. Under severe criticism, environment minister Harsh Vardhan had recently informed that the government was thinking of doing away with the ban.
(With inputs from IANS)