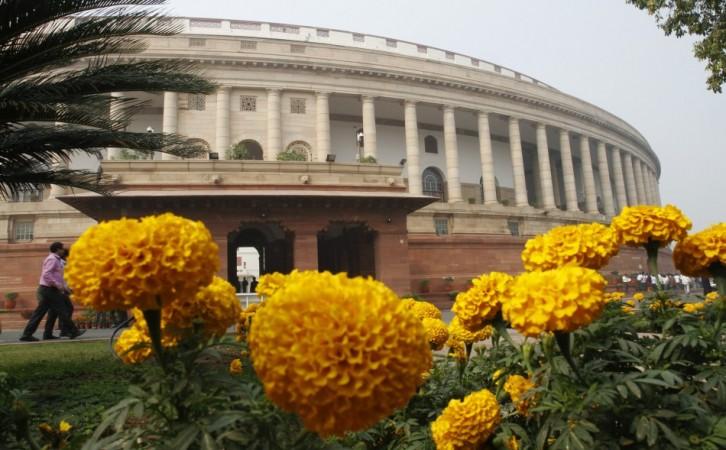 The Union government has asked State governments of Andhra Pradesh and Telangana to immediately identify land required for establishment of higher education institutes like Indian Institute of Management (IIM) in the two states.
In its last Budget, the Centre has earmarked ₹1 crore for each institution, which will be granted to both Andhra Pradesh and Telangana, the Union Ministry of Human Resource Development said in a statement on Wednesday, 30 July.
The Ministry's Department of Higher Education has decided to establish one Indian Institute of Management (IIM), Indian Institute of Technology (IIT), Indian Institute of Science Education and Research (IISER), National Institute of Technology (NIT), Indian Institute of Information Technology (IIIT), Central University (CU) and one Tribal University (TU) in the State of Andhra Pradesh.
In Telangana state, one Tribal University (TU) is set to be established. This is in accordance with the 13th Schedule of Andhra Pradesh Reorganisation Act, 2014, the Ministry stated.
Hence, the Government of Andhra Pradesh and Telangana have been requested to identify land and other physical infrastructure for establishing these institutions.
The statement added that the academic session can start after approval of the Expenditure Finance Committee and the Cabinet for establishment of each institution.
In the wake of Telangana bifurcation from united AP last June, the Union government has granted the higher educational institutes to both the states. The Centre has approved for more institutes to residual AP than Telangana, which is entitled to retain Hyderabad, home to so many institutions, as its own capital after ten years. Within ten years AP has to build its own capital city, for which the State government is yet to identify the site.
During the April-May elections, Prime Minister Narendra Modi, who was then chief minister of Gujarat and campaign in-charge of Bharatiya Janata Party (BJP), promised to develop AP by granting more and more manufacturing units and hardware industries in drought-hit regions like Rayalaseema. Modi has also assured to develop long coastline of AP by extending Centre's aid to establish ports and other marine-related industry.