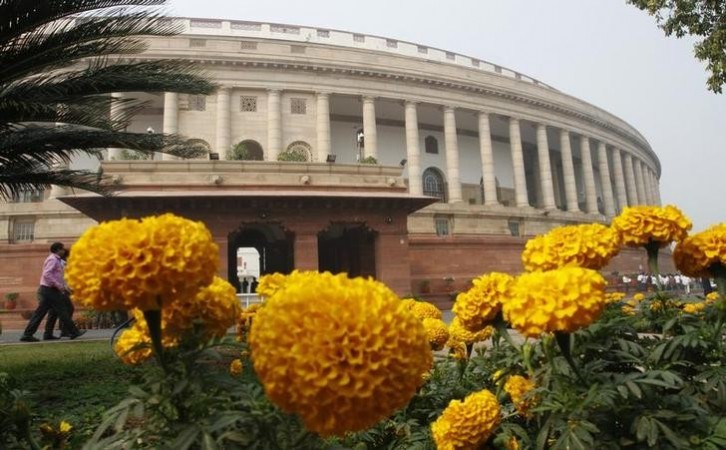 In the wake of most districts in the country not receiving enough rainfall so far, the Union government has empowered state governments to initiate drought relief measures by utilising funds under the State Disaster Response Fund (SDRF).
This was disclosed by the Union Minister of State for Agriculture and Food Processing Industries Sanjeev Kumar Balyan in Rajya Sabha on Friday.
Balyan added that till 5 August cumulative rainfall of 405.3 mm is received, which is 19 percent less than normal or Long Period Average (LPA) of 499.3 mm.
Quoting the Indian Meteorological Department, the minister stated that out of 620 districts, for which rainfall data is available, 251 (40 percent) have so far received normal/excess rainfall.
Once the Centre received the detailed drought relief memorandum from state governments, additional financial assistance, over and above SDRF, is provided from National Disaster Response Fund (NDRF) as per established procedure and extant norms, he added.
For the current year, the Union government has not received any drought relief memorandum from any state so far, he ascertained.
The government has taken several measures to address any situation arising due to the deficiency in monsoon rainfall.
Central Research Institute of Dryland Agriculture (CRIDA), in collaboration with State Agricultural Universities, has prepared contingency plans for 551 districts for implementing location-specific interventions to sustain agriculture production in the eventuality of weak monsoon/deficient rainfall, the minister stated.
Balyan said that states have been advised to ensure availability of short duration and drought tolerant varieties of seeds so as to be in a position to supply them to farmers, in case such a need arises and to keep aside 10 percent of funds available under Rashtriya Krishi Vikas Yojana (RKVY) and other schemes for undertaking appropriate interventions to mitigate any situation arising out of deficient rainfall.
States have also been requested to construct water harvesting structures, restore irrigation infrastructure by desilting canals, energizing tubewells, replacing/repairing faulty pumps and arranging power to meet irrigation needs.
Decisions have also been taken for introduction of diesel subsidy scheme, enhancement of seed subsidy, waiver of import duty on oil cakes to increase availability of feed ingredients, implementation of fodder development scheme and introducing interventions on perennial horticulture crops to cope with any eventual drought and rainfall deficit situation in the country, Balyan explained.
Standard Operating Procedure (SOP) for rural drinking water in the wake of natural calamities, deliberating preparedness, response and relief at state, district, block and panchayat/village levels have been prepared and shared with states.
The government has already released 15 percent of funds earmarked for operation and maintenance (O&M) under National Rural Drinking Water Programme (NRDWP) to states for utilizing during natural calamity such as drought for repair/maintenance of damaged water supply systems, the minister stated.