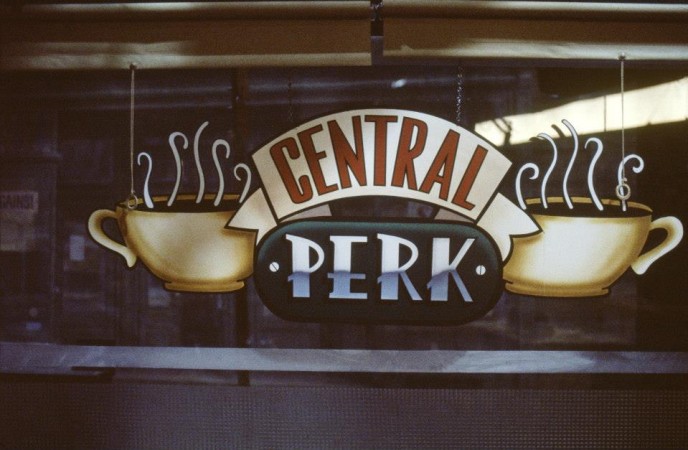 Warner Brothers have announced that a pop-up replica of the iconic Central Perk will be opened at 199 Lafayette Street in SoHo, Manhattan to celebrate the 20th anniversary of "Friends" TV show.
A pop-up replica of popular hub in the show, where Monica, Chandler, Rachel, Ross, Joey and Phoebe hung out regularly for almost years, is opening from 17 September (Wednesday) to 18 October (Saturday).
The pop-up Central Perk will serve free cups of the Eight O'Clock Coffee and the brand's limited-edition Central Perk Roast, specially created for the occasion.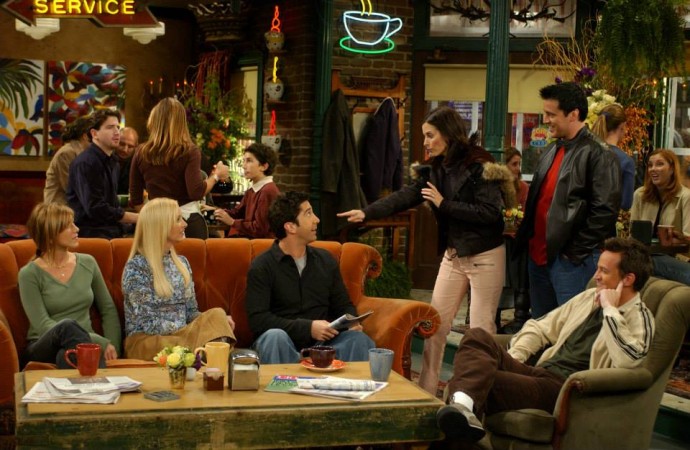 Central Perk will feature many props from the show, including the original orange couch used on the show, on which the "Friends" always sat. They will definitely play the fan favourite "Smelly Cat", Pheobe's signature song in the background.
Fans can also expect daily giveaways, trivia contestants as well as various other contests and merchandise behind the Central Perk counter throughout the month. Although it has not been confirmed if the "friends" would make an appearance at Central Perk, which will open from Mondays through Fridays from 8 am to 8 pm, Gunther is sure to check in a couple of times during the month-long celebrations.
Fans have been very excited about the news, with Macy Hyland posting, "Central Perk's replica opening the weekend I go to NYC ?!! Meant to be."
"only appropriate use of this line: "As Chandler Bing would say, could this BE any more exciting?", Azi tweeted.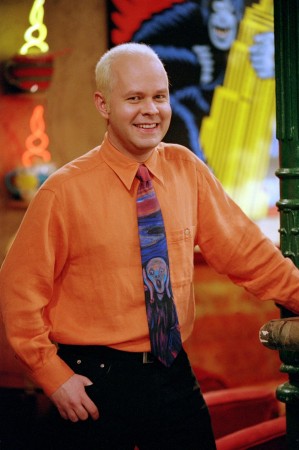 The number of vistors at Central Perk are expected to be huge, especially since 52.46 million people watched "The Last One", the final episode of "Friends" TV show in the US alone. For the 15th anniversary of "Friends", a replica of Central Perk was created on London's Broadwick Street, to much fanfare.
This trademark coffee shop in the series served as the first place where Rachel (Jennifer Aniston) worked, where Phoebe (Lisa Kudrow) exhibited her famous musical numbers, including the most famous "Smelly Cat", where Ross (David Schwimmer) and Rachel shared their first kiss, where Joey (Matt Le Blanc) worked when he couldn't get any acting gigs, where Chandler (Mathew Perry) quipped many of his one-liners and was the venue for probably the longest unrequited love story ever shown on TV; Guther's (James Michael Tyler) love for Rachel.
In the meanwhile, talk show host Jimmy Kimmel managed a mini reunion of the "Friends" gals in his show "Jimmy Kimmel Live!" a few weeks ahead of the TV show's 20th anniversary. He posted "This happens tonight." on 27 August, along with the photo.
Aniston, Cox and Kudrow reprised their roles as Rachel, Monica and Pheobe, while Kimmel joined in as Ross, as they played out Kimmel's fan-fiction scene. The scene, which occured in a replica of Monica's kitchen, also got many of the "Friends" fans very excited and happy.
Agratha Dinakaran posted, "Until the actual Friends reunion, this will just have to do. God bless you, Jimmy Kimmel!"
Neil Enore tweeted, "This mini Friends reunion on Jimmy Kimmel just made me very very very happy. Monica, Phoebe & Rachel!!!"
Watch the "Friends" mini reunion video here: