The Indian government on Friday, November 3, signed a Rs 10,000 crore memorandum of understanding (MoU) with Baba Ramdev-led Patanjali on the inaugural day of World Food India 2017.
The agreement was signed by Acharya Balkrishna, Managing Director of Patanjali, and Harsimrat Kaur Badal, the Union Minister of Food Processing.
"World Food India has given us an opportunity to showcase the huge investment potential that India holds," said Badal in a tweet.
World Food India is a government initiative that aims to bring out opportunities in the food processing sector of the country including foreign direct investment (FDI) in food trading.
Yoga guru Ramdev's Patanjali Ayurved Ltd has given sturdy competition to established packaged goods companies over the past few years.
According to recent reports, the company is set to launch a wide range of products, from apparels and organic food to drinking water and even security services and coloured cosmetics.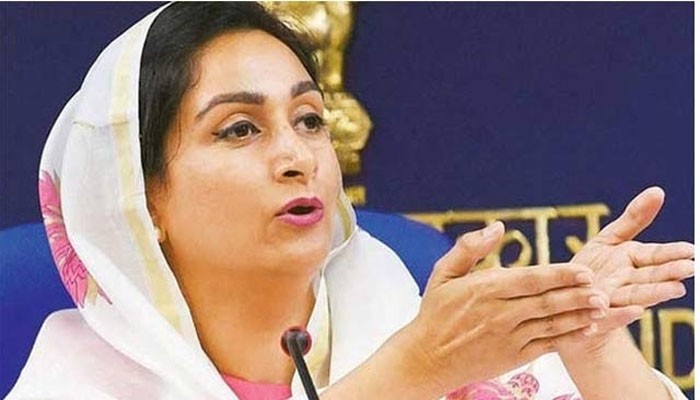 Balkrishna also said that the company's sales will double by March 2018 and it will potentially surpass a "turnover of Rs 1 lakh crore" in the next few years.
So, to achieve the target, Patanjali is apparently seeking to capture more than one-third of India's entire packaged consumer products market, which might push foreign companies to change their marketing strategies to retain Indian customers.
However Balkrishna also said the company's core interest lies in establishing ayurveda across the world. Such a move will also boost the Make in India's initiative of Prime Minister Narendra Modi.
"Food processing is a priority sector under the Make in India programme," said Modi at the inauguration of World Food India 2017.
More on World Food India
Modi inaugurated the World Food India Festival 2017 in New Delhi on Friday. The event will see programmes with various business leaders and investors from November 3 to November 5.
Apart from signing a deal with Patanjali, government representatives also had a round-table conference with the chief executive officers (CEOs) of top companies in the food processing industry.
After the meeting, the Indian government received assurance from 13 domestic and global firms to invest a collective amount of Rs 68,000 crore in food processing over the next few years.
Further, Prime Minister Narendra Modi encouraged more players from the private sector to invest in areas like contract farming, raw material sourcing and agri linkages.
"India's rising middle class, and the policy-driven initiatives of the Government, are opening up several win-win opportunities for all stakeholders in the food processing ecosystem," said Modi.
Modi also said he expects food investment to touch the $5-billion mark and benefit more than 2 lakh farmers and generate many jobs over the coming years.
Ground Reality
However, it is hard to say if such initiatives can help cut India's unemployment rate. Massive IT layoffs, fewer government jobs, and the latest telecom sector layoffs will add huge pressure to the Indian economy.
Earlier this year, a Reuters report also suggested that Indian farmers were forced into giving up their land for industry development resulting in fewer job options and increasing likelihood of more bloody conflicts as demand for scarce land surges.
Further, increased mechanisation is taking away from manual labour, while a lack of training of farmers and farm workers for alternate jobs is leaving them with fewer livelihood options.
"These resource-poor, little educated people have few options outside agriculture except casual work, which would leave them poorer. Moving to the cities to work does not reduce poverty — it may even increase it," Bina Agarwal, a professor of development economics in the University of Manchester, told Reuters.