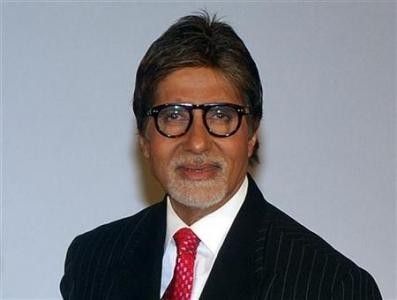 The south Indian film industry is all set to celebrate 100 years of Indian cinema in a three-day event to be held in September.
The three-day event will be held at the Nehru Indoor Stadium in Chennai from 1-3 September. Members of all the four south Indian film industries - Tamil, Telugu, Malayalam and Kannada - will be attending the event.
Bollywood stalwarts Shah Rukh Khan and Amitabh Bachchan are among other stars who have been invited to be part of the celebrations. "Shah Rukh and Amitabh-ji are on our guest list. We have requested them to lend their support in our celebration. We are hoping that they will take out time and join us," C. Kalyan, president of The South Indian Film Chamber of Commerce (SIFCC), told Indo-Asian News Service.
SIFCC has also sent letters to Hollywood personalities like Steven Spielberg and Jackie Chan inviting them to be part of the event. Prominent members of the south Indian film industry - Rajinikanth, Kamal Haasan , Chiranjeevi, Nagarjuna , Mohanlal, Mammooty, Sudeep and Darshan are expected to take part in the celebrations on the final day.
The chief ministers of all the four states have been invited to attend the function.
The first day (1 September) is dedicated to celebrate Tamil and Malayalam industries and the second day will have celebrations by Telugu and Kannada film industry members. The final day will witness performances from all the four industries. Besides, SIFCC is also planning to release 50 stamps to honour popular personalities from each film industry in the south. President of India, Pranab Mukherjee, will be invited as a special guest on the final day to felicitate some artists from the industry.
Musicians Illayaraja or AR Rahman has been approached to compose a special song for the event which is expected to be performed by prominent actors from the film industry on the final day of the event.