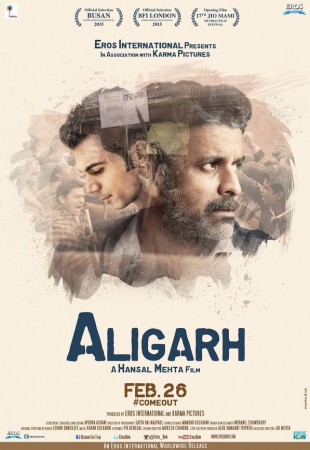 Censor Board chief Pahlaj Nihalani's latest remark on "Aligarh" ending up with an "A" certificate is bound to open a can of worms.
Talking to The Press Trust of India, he says that the certification is strictly based on content.
"The certification we have given to the trailer is according to the content. If the makers feel it is not justified then let them take a public opinion on this. Tell me, is the subject of homosexuality for kids? For teenagers? We have already cleared the film and now they are creating a controversy. This is a cheap publicity stunt by him (Mr Mehta)," he added.
This sting will hurt makers in ways more than one. The idea of the film is to make people aware of professor Srinivas Ramchandra Siras' life story. But Nihalani's in-your-face statements defeat the entire cause.
A few days ago, director Hansal Mehta said awarding "Aligarh" with an "A" certificate put the clamp on the film's promotions. Lead actor Manoj Bajpayee was rather taken aback by the controversial development and was quick to add that there was nothing in the trailer that would "shock" the sensibility of a child.
Obviously, Nihalani has a retort to this. He told PTI that "Aligarh" will run with other A-rated films adding that the board wasn't trying to "sabotage" the film . He further elaborated that they have cleared the film and it has received only a few verbal cuts.
"The subject (of homosexuality) is such that I think he (Mr Mehta) was scared. They are now creating a fuss over the trailer. Films cannot be compared with each other. You cannot say 'That was passed so why not this', everything has to be viewed in the context. It is absolutely unfair to do that," added Nihalani.
In other news, the Bajpayee-Rajkummar Rao starrer is slated for a 26 February release and is already being lauded by Bollywood's best and biggest.