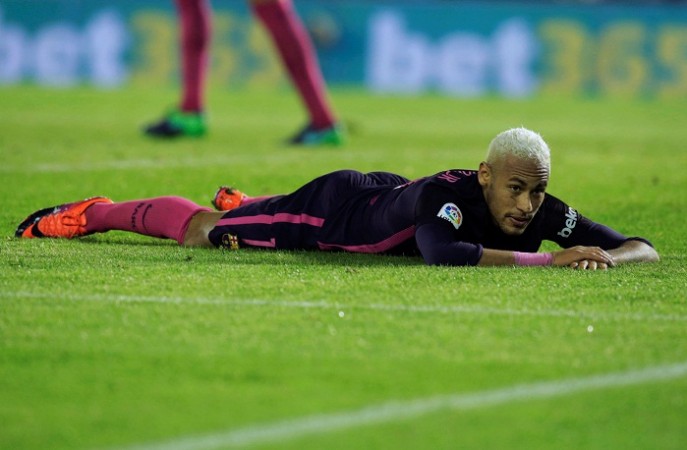 The race for the La Liga title has primarily been among Real Madrid, Barcelona and Atletico Madrid in recent times, and it has already become interesting just after seven game weeks. Defending champions Barcelona have lost two matches in the competition, with their recent loss coming against Celta Vigo on Sunday.
As a result of which, it is Atletico, who top the table with 15 points after Real Madrid were held by Eibar in 1-1 draw. Diego Simeone's side lead Real Madrid on goal difference as both the teams are tied on points.
However, it was Barcelona's loss against Celta Vigo, which was the biggest surprise on Sunday. Barcelona might have been without the services of Lionel Messi for their match, but they still had players like Luis Suarez and Neymar to shoulder the goal-scoring responsibility.
Barca were shocked when Celta Vigo looked a dangerous team in front of goals, and were three goals up in the first 45 minutes. Pione Sisto score the opening goal in the 22nd minute, and nine minutes later, Iago Aspas doubled the lead to stun Luis Enrique and his team. Things went from bad to worse for Barcelona as Jeremy Mathieu scored an own goal.
The fight back was expected from Barcelona in the second half with Pique scoring a goal in the 58th minute, and Neymar's spot kick made matters interesting as the score read 2-3. One goal for Barca, and they would draw level, but Pablo Hernandez scored in the 77th minute to provide a two goal cushion to the home side.
Barcelona, who pushed their game to the limit, could only score one goal as Pique scored his second of the night in the 87th minute. The final score read 4-3 in favour of Celta Vigo, who have now moved to 10th place.
Manager Enrique felt that his team lacked fluidity during the game.
"We entered a negative dynamic and began to lose individual duels in which [Celta] got the better of us. We didn't attack into space, we weren't well-positioned, we didn't have control of the game and we didn't play with any fluidity," espn.in quoted Enrique as saying.
"We anticipated things better and were more accurate with the ball in the second half, but it's clear that the fourth goal killed us. Given how the game was going, though, it didn't surprise me."